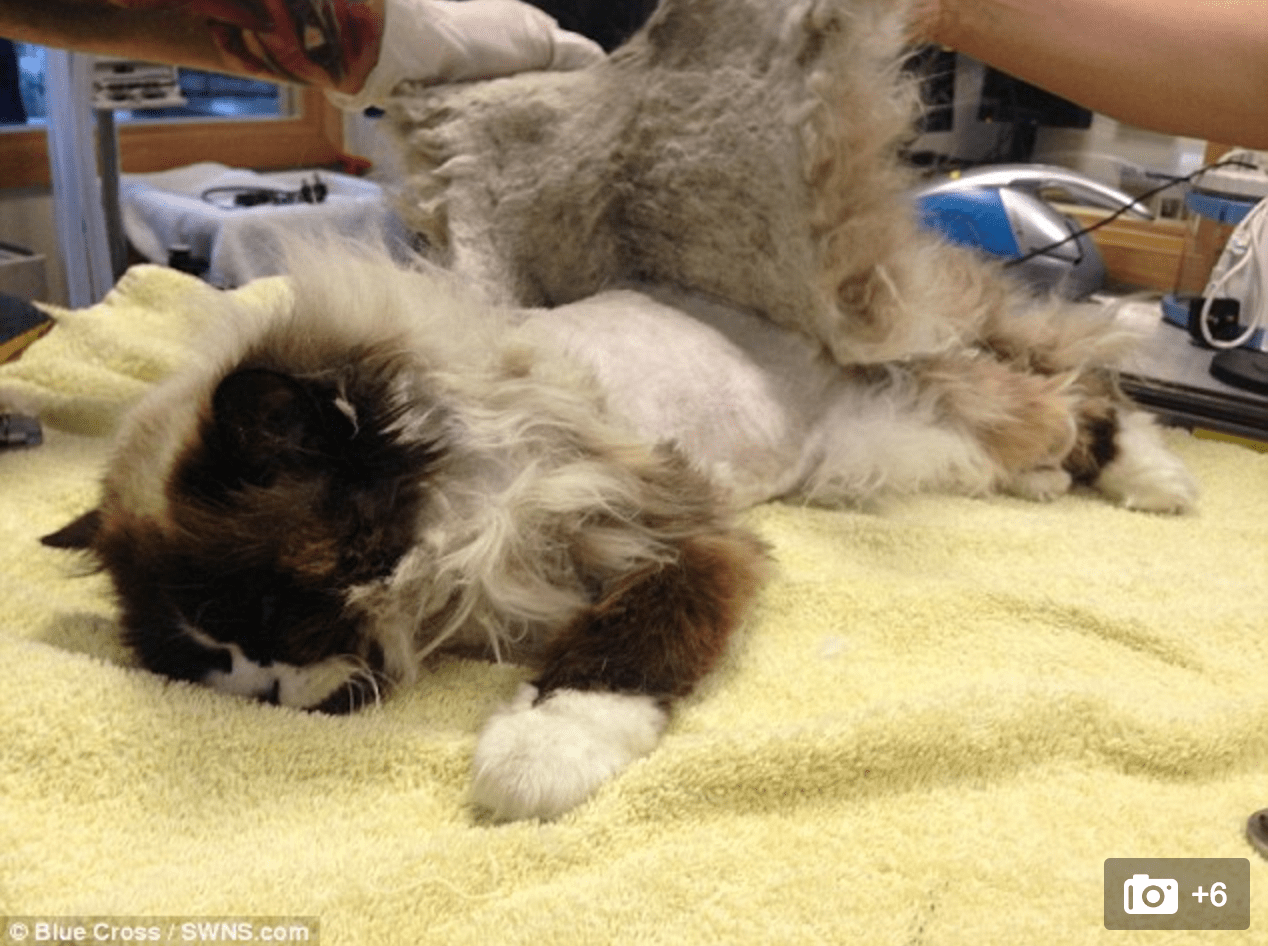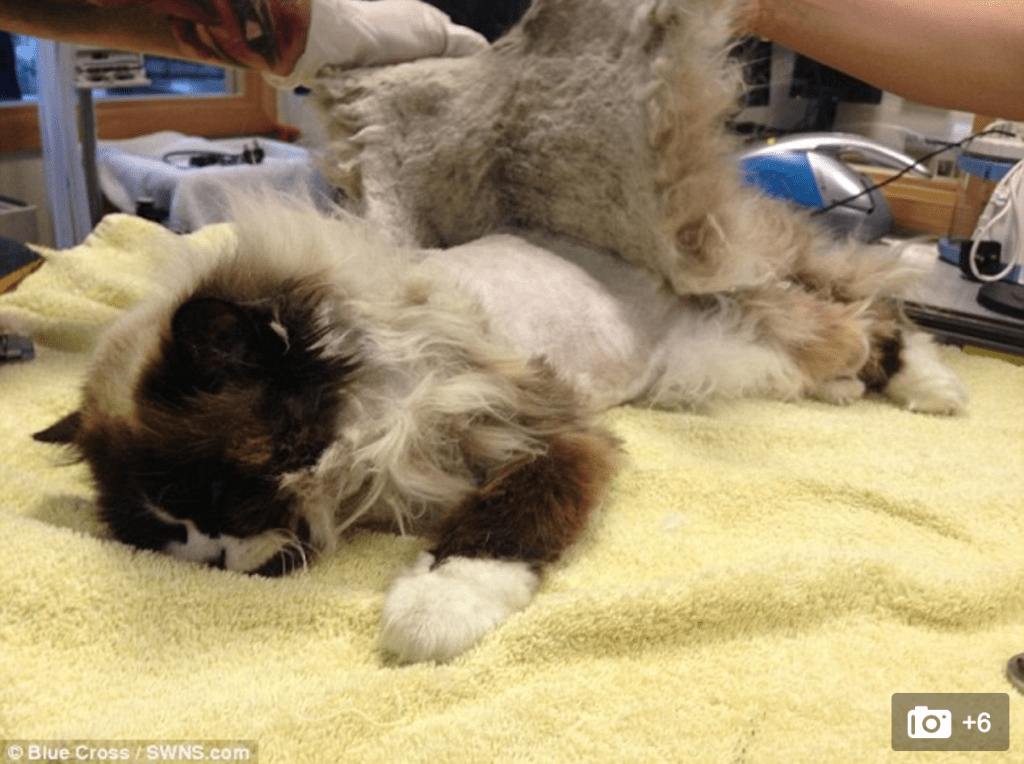 Misty the two-year-old ragdoll cat had never been brushed in her life. And her fur was so badly matted, it had to be completely shaved off, leaving astonished veterinary nurses holding what looked like a perfect cat-shaped coat, according to a report in The Daily Mail.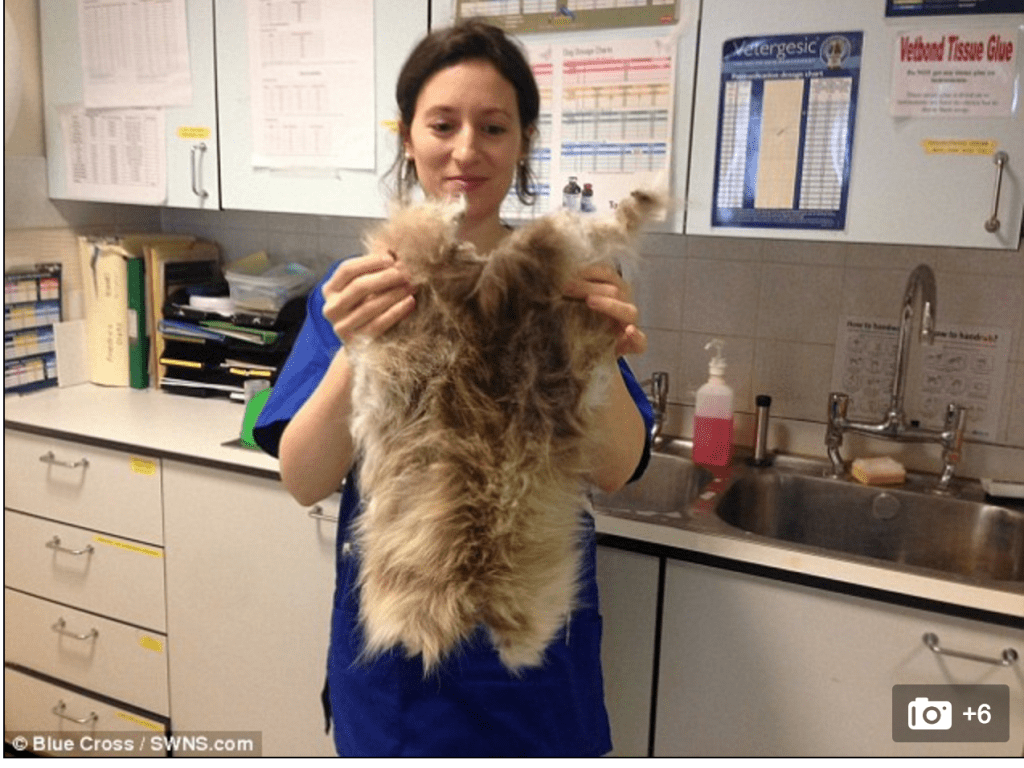 Misty was sedated during the hour-long procedure. "Sadly we see a lot of long haired cats who haven't been groomed enough and their coats have become matted, but Misty's is probably one of the most extreme cases we've seen," said Charlotte Hamilton, a veterinarian at Blue Cross hospital in Victoria, London. Misty was surrendered by her owner, according to the Daily Mail. And it was quickly determined that her coat was so far gone, that grooming her was out of the question. "It's so important that when you take on a pet, you give it the care it needs to prevent things like this from happening," said Hamilton.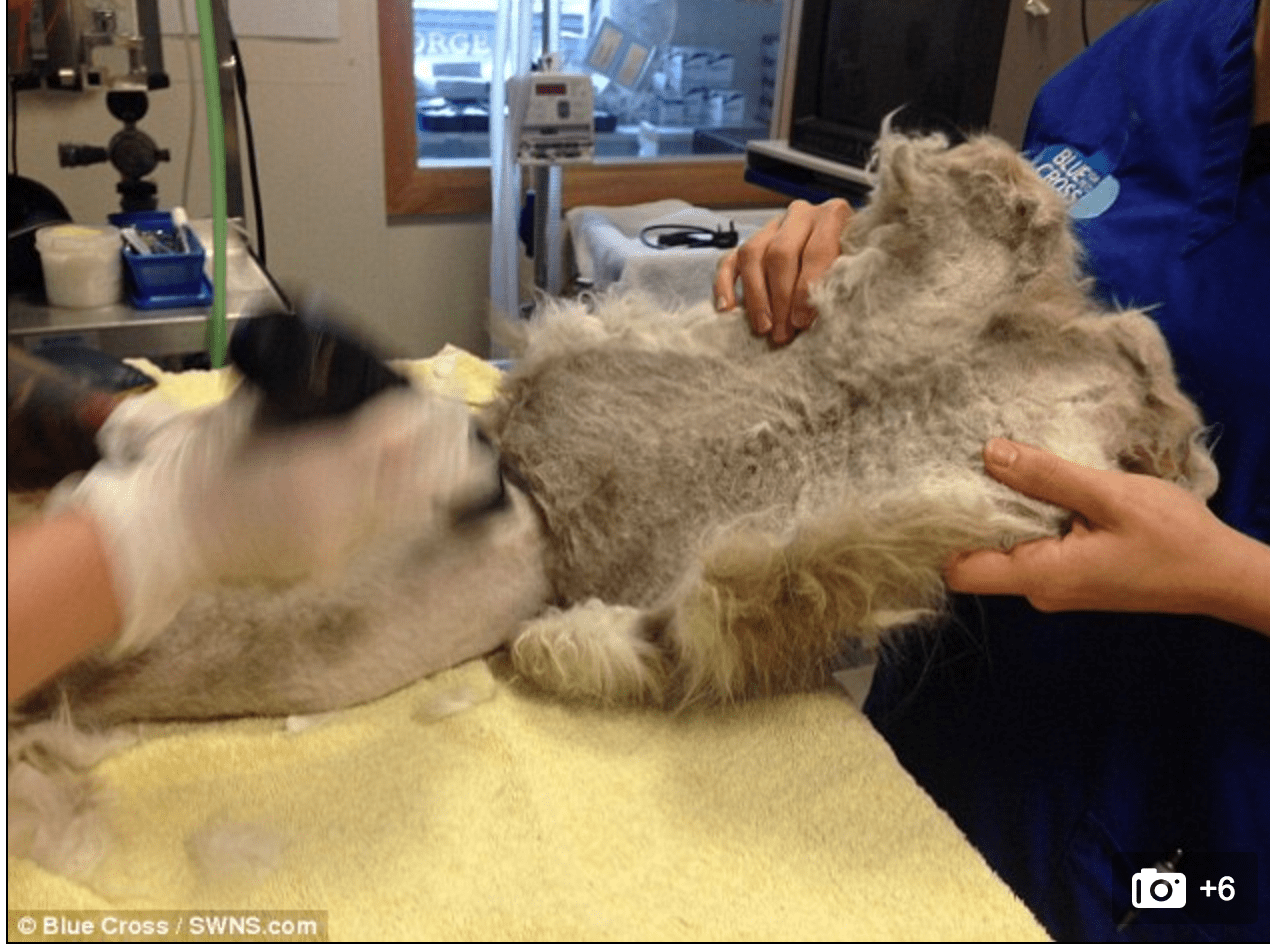 "Luckily for Misty she's been relieved of the pain and discomfort she's been living with for so long and will soon be ready to find a new home," Hamilton told The Daily Mail. The cat's skin was found to be extremely dry and sore. And she was suffering from an umbilical hernia requiring an operation. Once fully recovered, Misty will be transferred to a Blue Cross rehoming center. Vets say her naturally long, thick coat will grow back in four to six months time. In the meanwhile, she is sporting a new lion cut, and feeling much better.