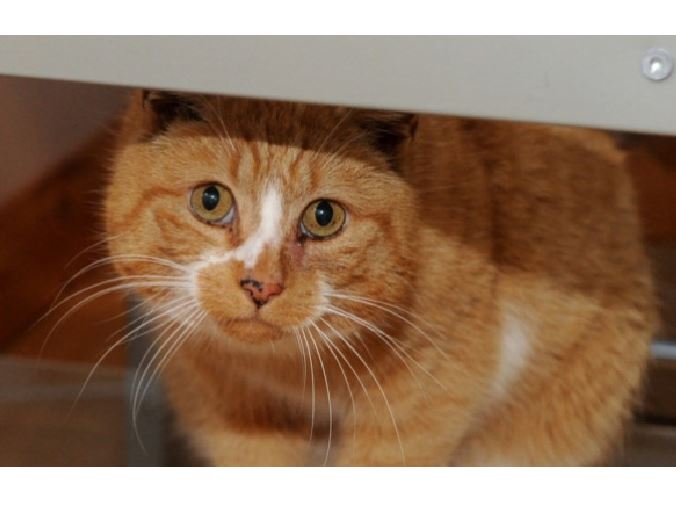 After four long years, a missing Scottish cat is back home with his family again.
Eight-year-old Duke was returned to his delighted owners Linda and Ian McGregor, of Blackburn, West Lothian, Scotland after being found on farmland just a mile away from his from home.
Linda and Ian had given up hope of ever seeing Duke again until a phone call revealed he'd finally been found.
Duke's adventure began in 2011.
Linda said: "He just disappeared – he went out one night and never came back."
Despite hunting for their beloved pet and putting up flyers all across Blackburn, there was no trace of Duke.
A large portion of Duke's four years away is unknown, but he had been living at a nearby farm for the last 18 months.
The family at the farm had been feeding Duke but were unable to get close to him, as he was too timid to approach.
One day last month, the shy cat finally allowed his hosts to pick him up and they took the opportunity to have him checked for a microchip. He was chipped, and the scan led him back home.
Linda said the reunion with her long-lost cat was overwhelming. "There were definitely tears," she said.
"He's settled right back into the house like he was never away."