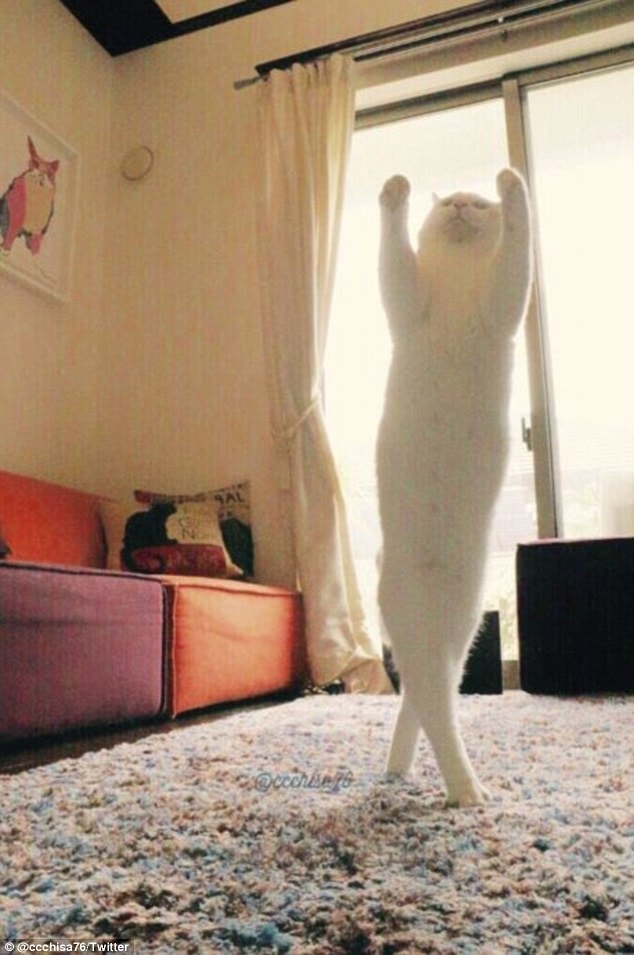 Cats are known for being agile and graceful, but when it comes to dancing, Mirko's moves take the cake. Mirko lives in Japan, and his owner, Chisa, captures great pictures of the active cat as he "dances" around the house.
Mirko loves to make impressive leaps after his cat toys, and Chisa has spent lots of time trying to capture his antics. Because of Mirko's enthusiasm, many of the photos show him in "ballet" poses, with his legs outstretched as he arches through the air.
Mirko's pictures have earned him internet fame. Chisa posts his photos on his Twitter account, and Mirko has more than 39,000 followers.