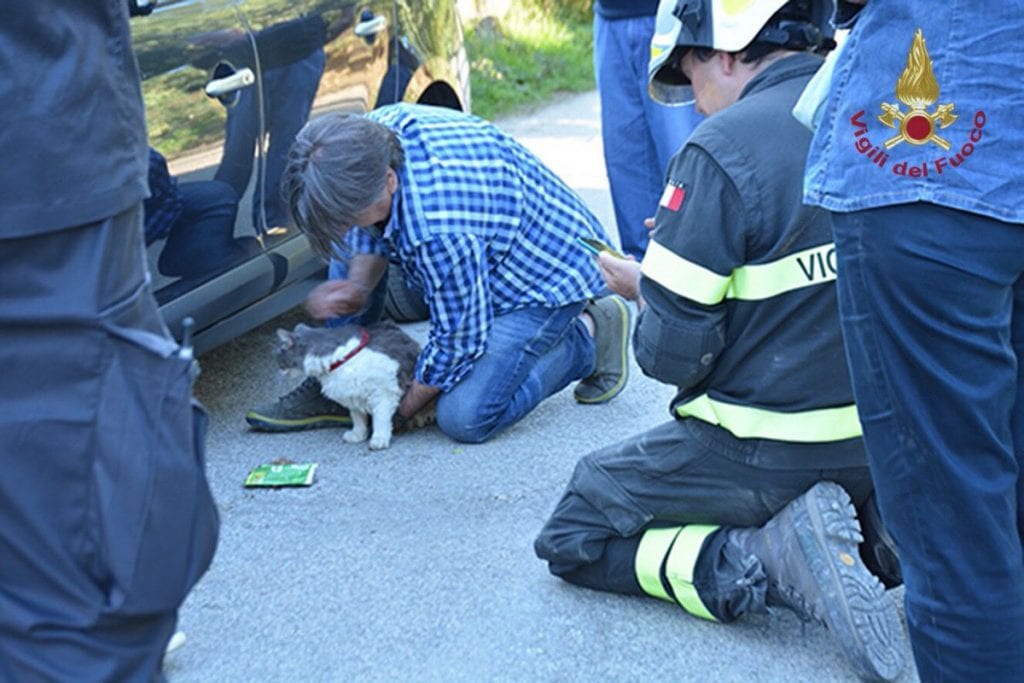 There have been a number of stories about animals being found in the rubble from Italy's recent earthquake. Some animals were found hours after the earthquake, while others were found days or even weeks later.
Seeing as it's been a month since the earthquake struck Amatrice, Italy, hopes of finding any other surviving pets have been ended. That is, until a miracle cat was discovered in the rubble an astonishing 32 days after the earthquake occurred.
Rocco, a gray and white cat, survived for a month by drinking rainwater. He has been rescued from the rubble and reunited with his owner. It's astonishing that Rocco survived so long, but we're so happy for his owners, who are overjoyed.