Halifax, NS unofficial mayoral candidate Tuxedo Stan rallied a group of supporters who look more like groupies to our eyes, as voters cast their ballot for mayor today.  Stan led supporters at the polling booth, with free nip as incentive for voting the right way.
Results are being counted this evening, but the write in candidate is not expected to take office, though he has been hugely successful in getting his face and his message to the public.
While Stan's campaign is lighthearted and fun, his platform and message are important. Stan, his family, and supporters are raising awareness for homeless cats and the importance of spay/neuter efforts. The charming candidate and his campaign have garnered a lot of support locally and worldwide.
As you may know, Stan got an endorsement from high profile animal lover Ellen Degeneres  on her TV show last week.
These photos, as well as other photos and updates on Stan and the campaign can be found at the Tuxedo Party Facebook page, and his website.  You can follow Stan at Twitter at  @TuxedoParty and @TuxedoStan.
We're sure the candidate would appreciate messages of congratulation on his well run campaign.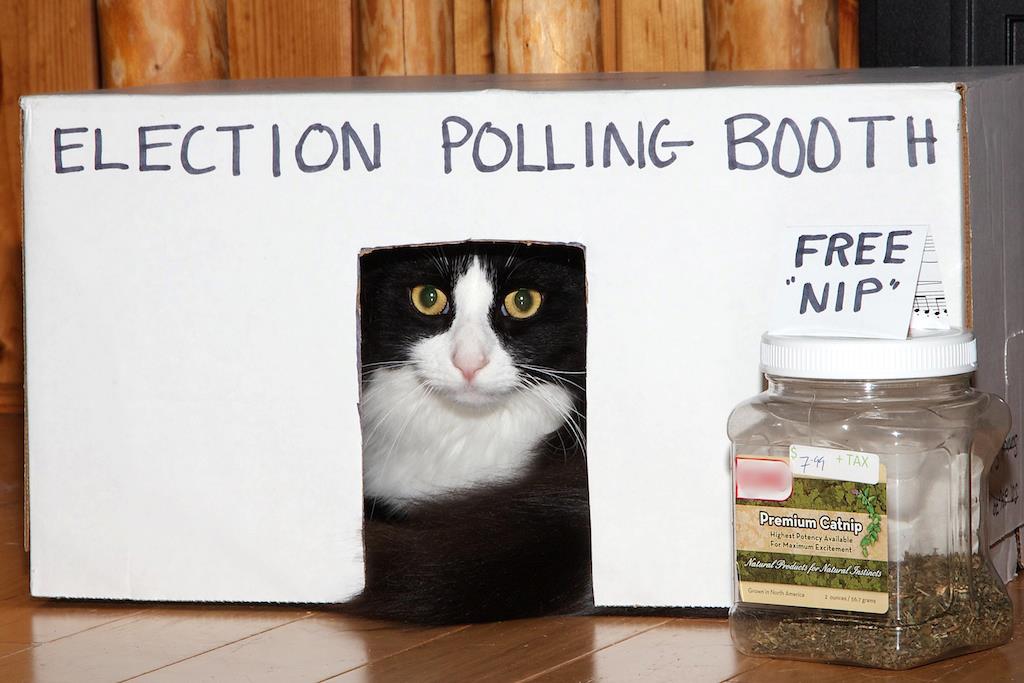 .
.