A couple who rushed into the tornado zone to check up on relatives in a destroyed neighborhood found the family's two cats in their usual hiding place, under the bed.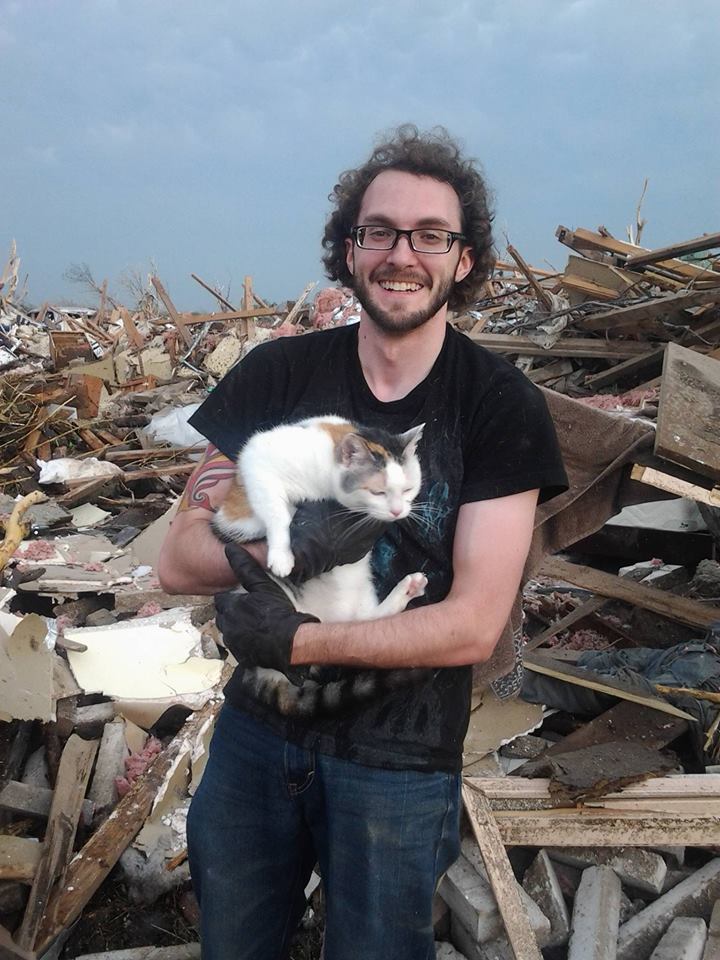 In the aftermath of last Monday's tornado that flattened much of Moore, OK, Reddit user TheSnowNinja, accompanied by his girlfriend, fellow Reddit user Dazedi, visited the wreckage of his brother's house, which was destroyed as the tornado barreled through.
He writes, "We went to check on my brother. After running into him at the house, we found out he and his family were fine, but they hadn't found the cats. SO we dug around the bedroom, knowing that the cats like to hide under the bed."
TheSnowNinja continues, "Once we saw where the tornado was heading, my girlfriend said we should drive to my brother's house. So we did. We were worried about my sister-in-law and nephew.
"We were pretty frantic when we saw that their neighborhood was gone. But we ran into my brother and he said everyone was safe, but they hadn't had time to put the cats somewhere safe. But he thought they might have gone to the usual spot: under the bed.
"We were amazed to find both cats under the bed, and they don't seem to have a scratch on them, though the orange one was a bit rattled."
.
.
.
.
.
Photos link back to their originals at Imgur.