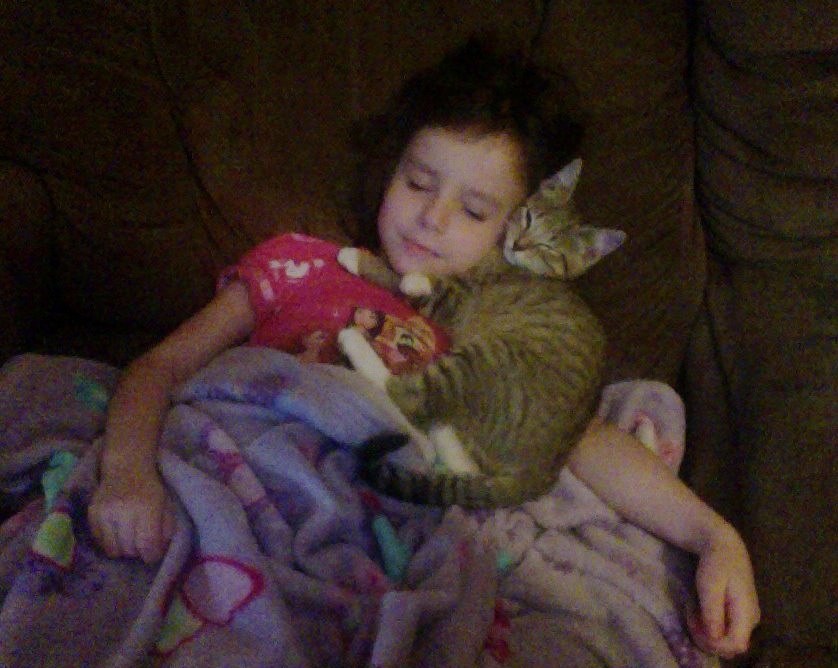 Sometimes someone sees something no one else does and with a little faith and lots of unconditional love, lives can be changed for the better.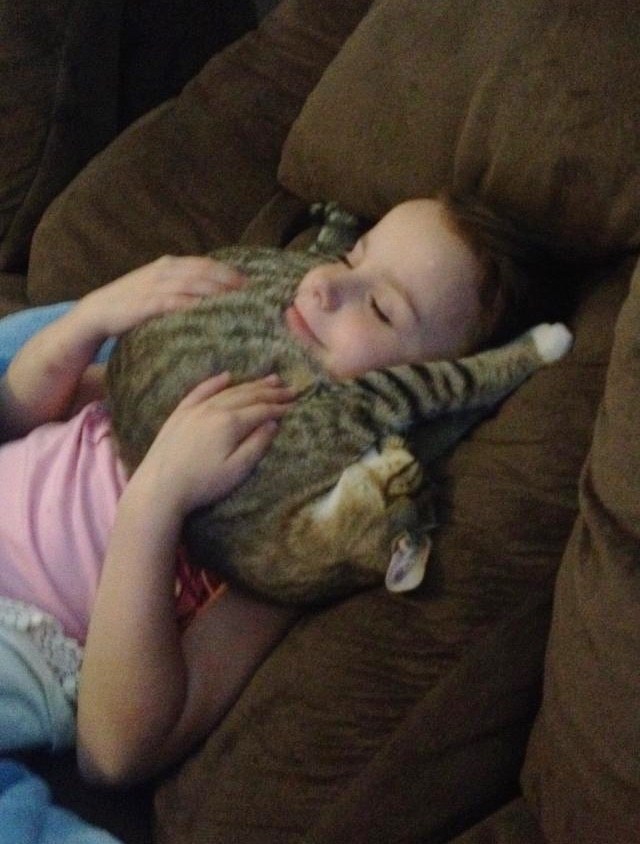 When the Johnson family was out enjoying time together at a local lake, they noticed a tiny kitten in the woods.  Mom, Britnee, figured he was about 12 weeks old, given the size, but in spite of all their coaxing, they simply could not get the little thing to come out to them.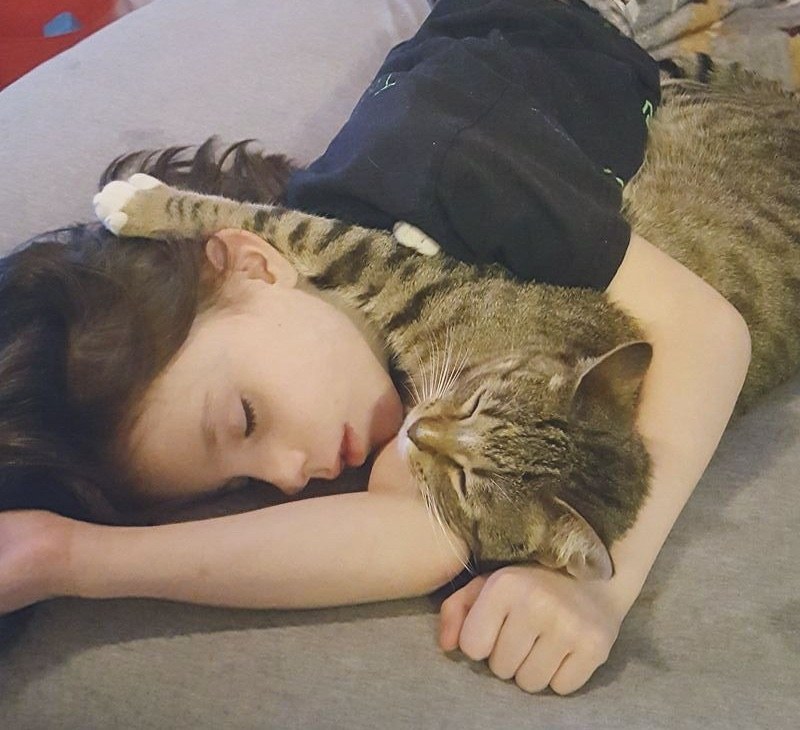 Even after the rest of the family had given up, daughter Emmy refused, so at her insistence, they got a tin of sardines from a nearby store.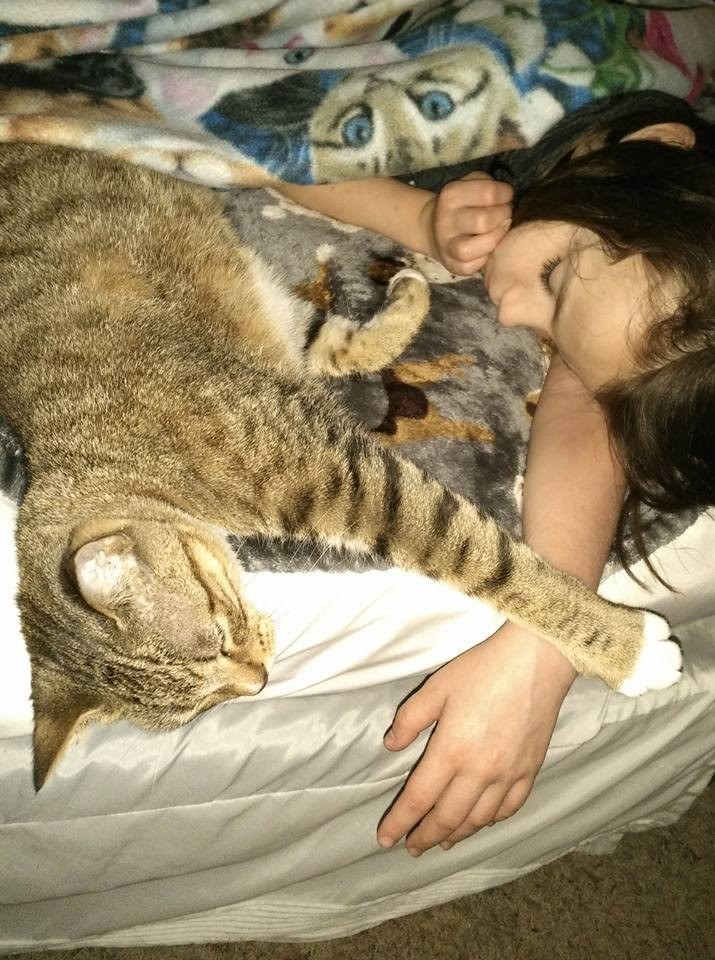 It took about sixty minutes, but the kitten finally came out and began to eat the fish, Britnee able to pick him up. When they got him home, he sought refuge, and even the smallest sounds made him jump. Everyone was concerned the little guy was too feral to ever be comfortable in a home, but Emmy wouldn't give up on him. She knew they were meant to be the best of friends.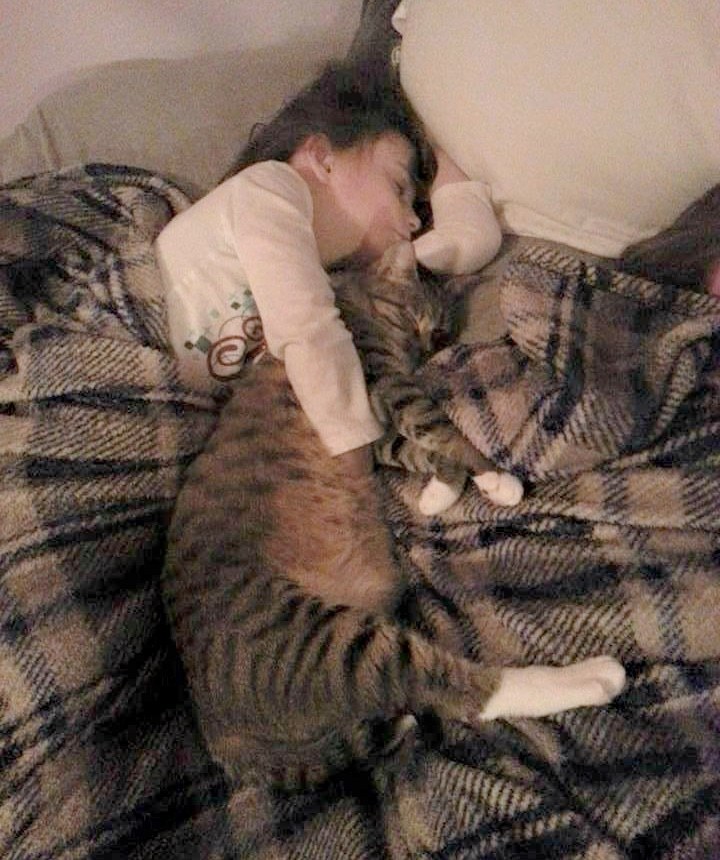 Emmy would simply sit and talk with the kitten.  It didn't matter what the subject was, she just knew if she was patient, it would all work out.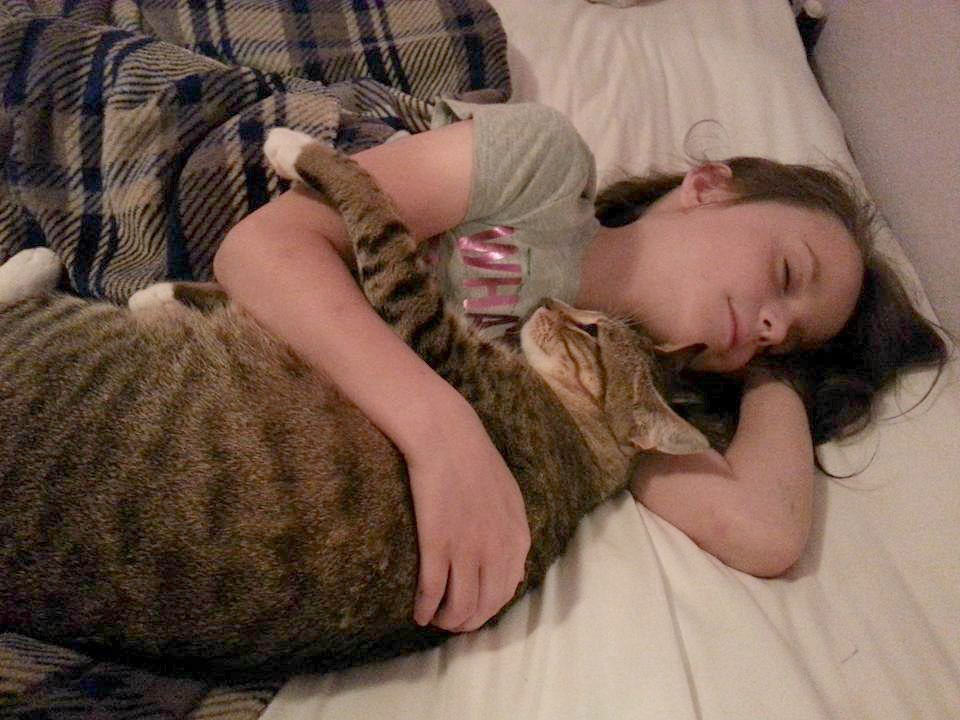 "She would reach over and touch him and tell him how much she loved him. With a little patience and a lot of love, the little striped cat my daughter named 'Dassy' finally came around," Britnee told LoveMeow.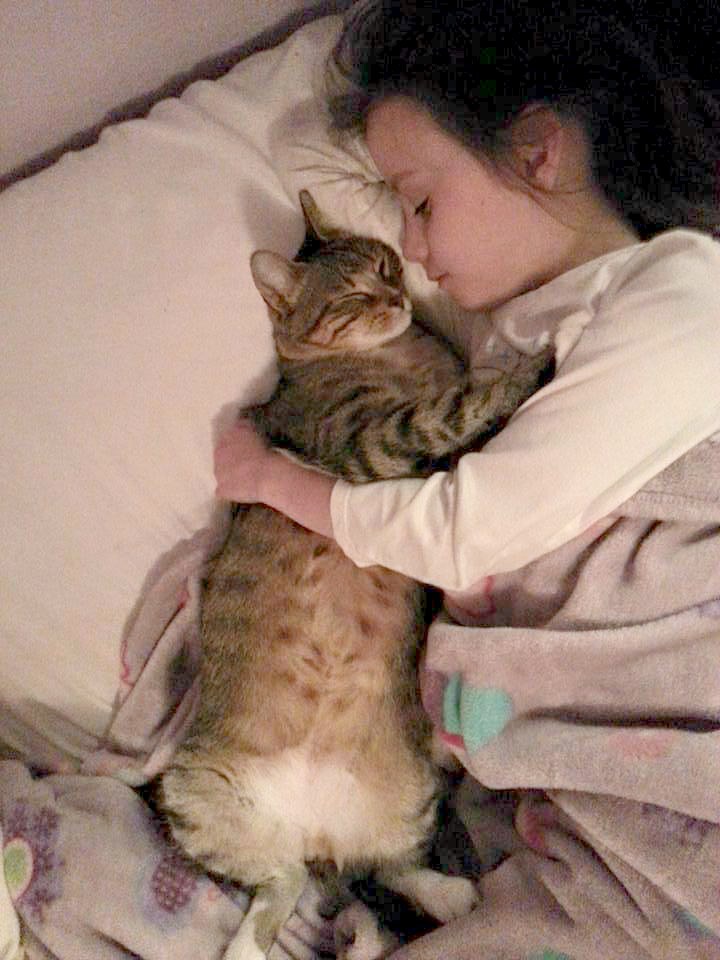 What Emmy knew in her heart came true. "Now at 2 years old, he is a wonderful cat, who is extremely gentle with my now three children, and he lets us love him everyday; however, he does not love anyone even close to how much he loves his Emmy."
All photos and video courtesy of Britnee Jackson Valdez.