.
In a very wet rescue operation, firefighters flushed a crying kitten out from an Ohio drain pipe, saving the little one's life.
A kitten was lodged in a drain pipe underneath a concrete driveway until fire and rescue crews were able to flush the crying baby cat out in a rescue that took place on Friday.
A crew from the Mentor Fire Department Station #5 was called to the Westport Independent Living facility in Mentor, Ohio shortly after 3 p.m on Friday. The crew found the tiny kitten trapped about 15 feet from the end of a PVC pipe that ran from the building's downspout and went under the driveway.
Staff at the assisted living facility took the kitten to a veterinarian to be checked out after the rescue.
The firefighters filled in the hole they dug to enable the rescue and tidied up the scene before leaving.
Watch the raw video footage of the rescue:
.
.
.

.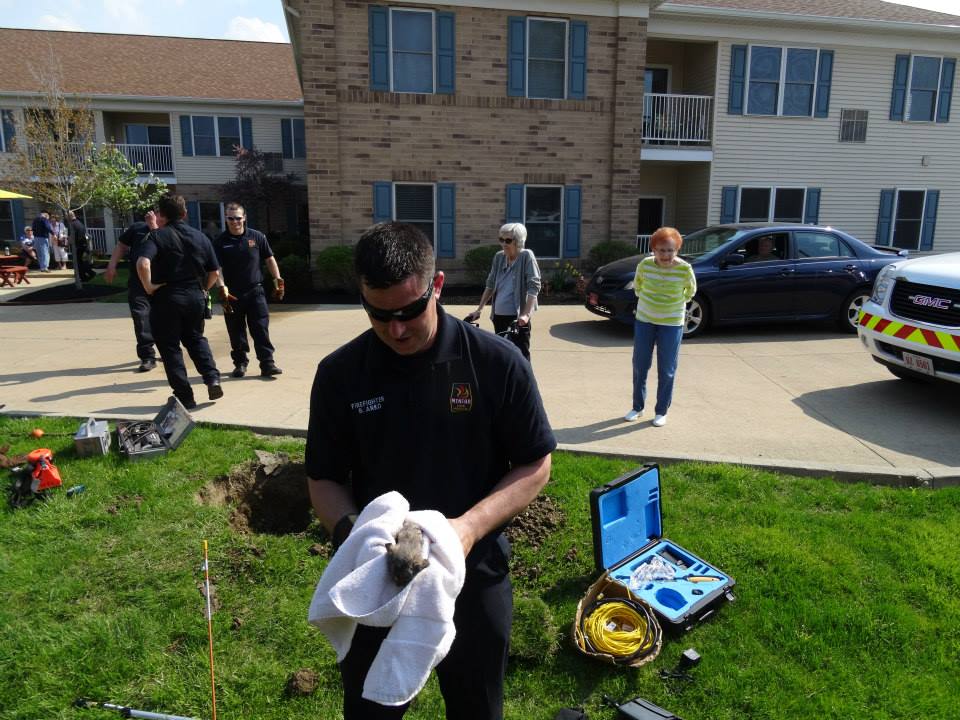 .

.

.

.