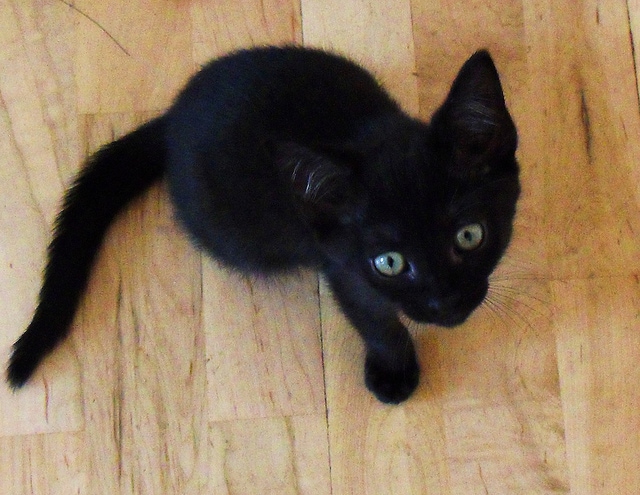 A kitten stole the spotlight at the Fairfield County Hunt Club horse show this past Wednesday. He'd climbed up into the engine of a show employee's car and had hitched a ride to the show in Connecticut.
The employee had stopped at a Dunkin' Donuts on her way to the show. When she came out of the store, a man was looking underneath her car. He explained that he had seen a kitten jump into the engine. After carefully inspecting the car and seeing no sign of the kitten, the employee assumed that the kitten had jumped out and continued along to the horse show.
It wasn't until she reached the show grounds that she began to hear meowing coming from underneath the hood. She approached the Westport Fire staff already on the grounds, and they proceeded to rescue the kitten – a process which took two hours. Westport Fire had to raise the car and remove parts of the car before being able to reach the kitten, who was between the front bumper and the radiator.
This story has a happy ending – the kitten was checked out by a vet, and the Hunt Club staff plan to take in the kitten. They've named him Bumper.