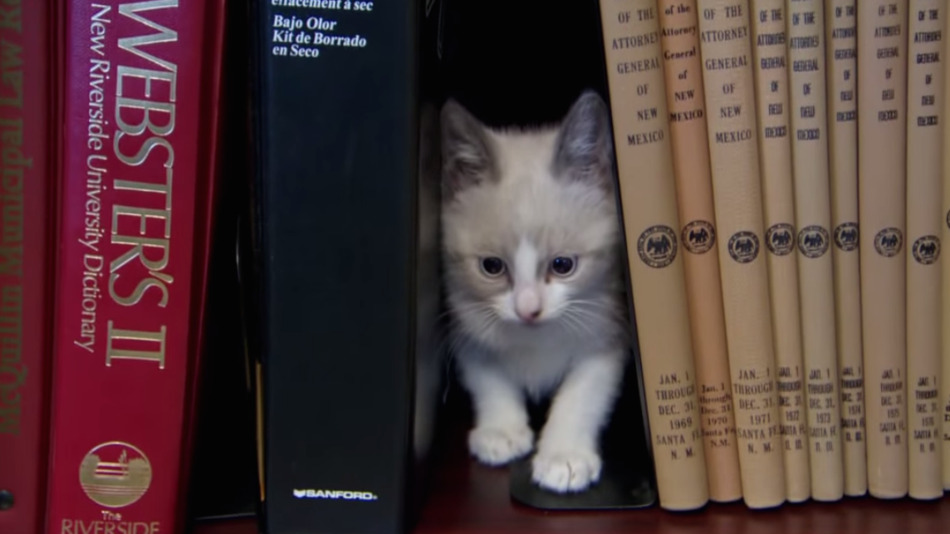 .
Employees at a county office building in Las Cruces, New Mexico can sign out furry little companions from a kitten library for visits in their offices during the workday. The building's lobby receptionist oversees the sign out sheet and keeps track of the kittens.
City officials installed a large kitten playpen in the building's lobby in May 2012 as a way to promote adoptable cats from local shelters. The kittens have cat condos, scratching posts and toys in their pen, to keep them comfortable and occpied when they are not going on office visits with workers.
The program benefits workers by providing stress relief and helps to socialize the kittens. It has also contrbuted to many adoptions and is considered a great success.
A feel-good TV news segment featured the kitten library. If you haven't already seen it, here's your chance!
Watch: