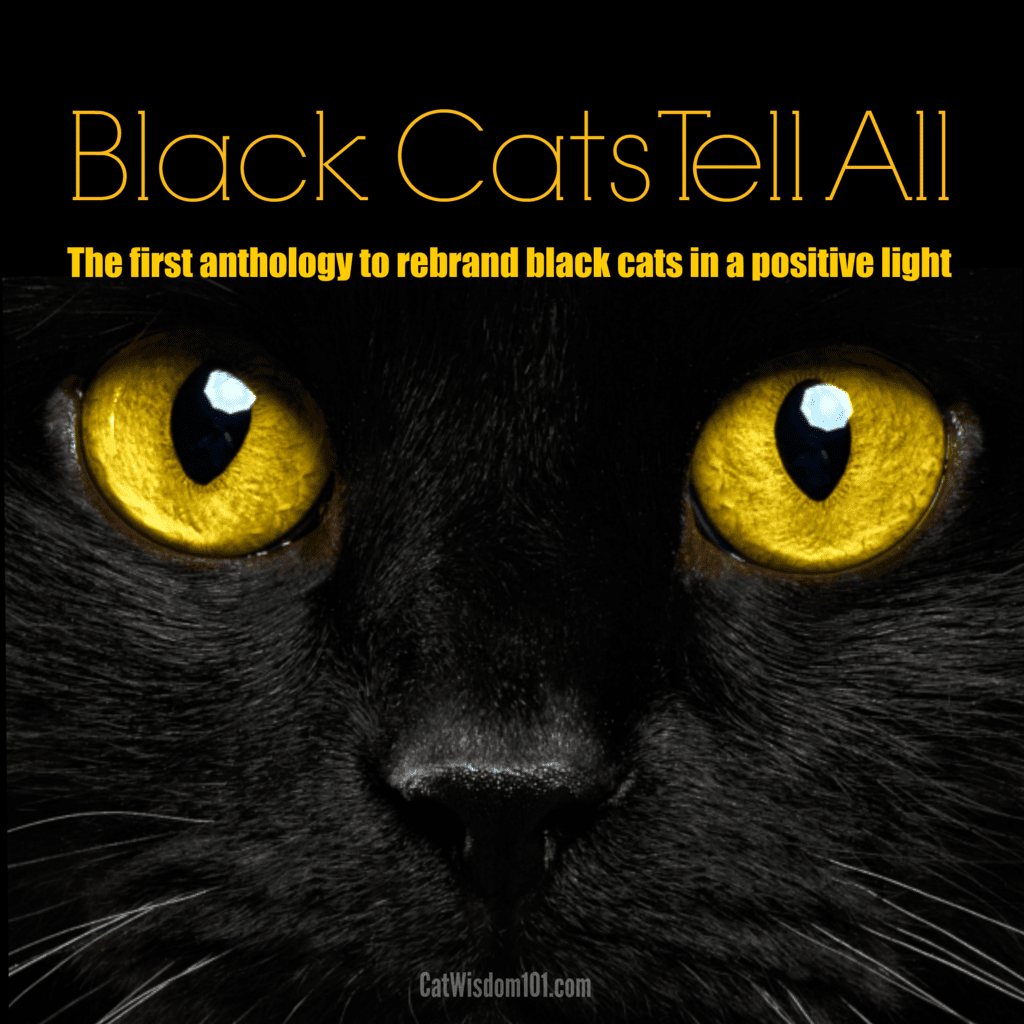 Layla Morgan Wilde is Jill-of-all-things cat-related.  A celebrity cat consultant, writer/speaker/advocate and founder of Cat Wisdom 101, Layla has taken up the cause for black cats. Black cats are the least likely to be adopted out of a shelter or rescue with the reasons ranging from superstitious beliefs to simply not being seen as easily in an enclosure due to their dark coloring.  Those who own black cats will beg to differ and that is where Layla comes in.  In the midst of her Kickstarter Campaign for her new book, Black Cats Tell All, which closes July 14, she was kind enough to take the time to share with us some of her thoughts about black cats and why advocacy for them is so important.
Life With Cats:                 How did you become interested in black cats?
Layla Morgan Wilde:     I've been fascinated by black cats since early childhood but in terms of advocacy, since founding the Annex Cat Rescue, a nonprofit in Toronto, Canada in 1997.  At the time, a close friend's black cat went missing on Halloween and was never found. It woke me up to the realities of black cat superstitions. Until I moved to the U.S. my phone number was the rescue group's point of contact. I fielded all inquiries and vetted all potential adoptees. It was the best education in uncovering misconceptions about cats, including black cats.
LWC:                             When did you do your first black cat story?  What was that particular inspiration?
LMW:                          The first story and aha moment came when one of my blog readers told me about her old feral cat, Punchy. There aren't many feral cat colony survivors at that age. I smelled a good story. She sent me a short story narrated in his voice: the voice of an old black feral who'd survived 17 Iowa winters in a barn. He'd led a checkered life of love and loss, wild but cared for by a human. It spoke of compassion, acceptance and humanity. I thought, what if there was an entire book of positive black cat stories narrated by the cats to tell their side of the story. It quickly gelled from there.
LWC:                             When did you realize that you wanted to created a book about black cats?
LMW:                          As I mentioned in the Black Cats Tell All campaign video, it's a book that's overdue. There are no collections of positive black cat stories. Black cats are usually depicted in mystery or horror genres. The most famous black cat story remains The Black Cat by Edgar Allan Poe. The macabre story of guilt and murder was published in 1843. The idea for Black Cats Tell All, like all good ideas is simple. Unfortunately you can't copyright an idea so I anticipate copycat books, I just hope I can pave the way by being first.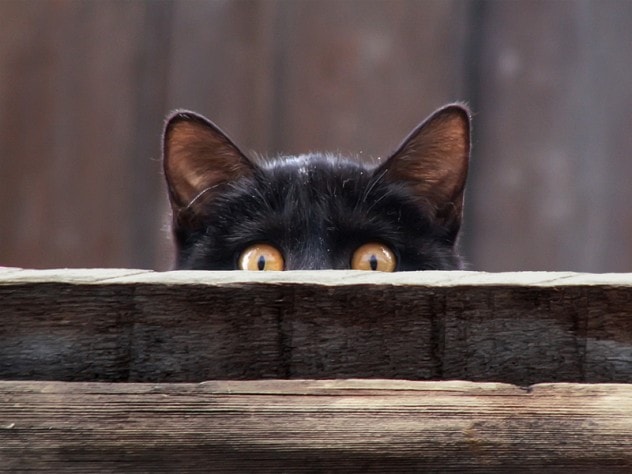 LWC:                             What do you think is the hardest thing about doing advocacy for black cats?
LMW:                          Animal advocacy for any cause whether it's spay/neuter, anti-declawing, less adoptable shelter adoption, feral cats or in this case, black cat awareness is about repeated and relentless messaging. The hardest thing about advocacy (as a cat behaviorist, I advocate for all causes that help cats) is how slowly change happens. Just when I feel I'm preaching to the choir, I'll see a message from someone who says, "I didn't know that!" When we know better, we make better decisions. It's like a drops of water dripping on a stone. Drop by drop, eventually the roughest stone is smoothed. Eventually, new beliefs and new behavior take hold culturally but advocates need passion, vigilance and patience.
LWC:                             Do you have a specific (rescue/shelter) group with which you work?
LMW:                          I'm a big believer in working hands-on in your own backyard or neighborhood. Most recently I've volunteered for the Humane Society of Westchester. The weekly adoption PSA (public service announcement) graphics I created for the nonprofit propelled me deeper into advocacy.  Pet's Alive, a large shelter near me closed last year and is being opened under a new name Paws Crossed Rescue I'm excited to be supporting them. I also believe in the power and global reach of social media by supporting a number of initiatives from The Mayor's Alliance, Maddie's Fund  to the Helen Woodward Animal Center
The Black Cats Tell All campaign is a nonprofit initiative and is seeking sponsors for Black Cat Awareness and Adoption campaigns separately from the crowdfunding effort on Kickstarter.
LWC:                             What have your learned over the course of time working on putting together the book?
LMW:                          The book requires funding to be completed. The process over the past few months has been an education in communication and juggling from scouting interesting cats, fielding inquiries from prospective contributors, fine-tuning the submission form/FAQ, curating stories and social media marketing across multiple platforms as part of managing a Kickstarter campaign. Crowdfunding on Kickstarter is the biggest whisker-curling, learning curve of my career. Fundraising for a third party is a cakewalk comparatively, and I've joked about writing a book about my adventures crowdsourcing a book. I've deliberately left a few contributor spots open and ready for the final few amazing black cats.
LWC:                             Have you found any common threads in the stories, outside of the obvious being black cats?
LMW:                          Every story, like every cat is remarkably different. I have no empirical data, but I'll hazard to guess those with a passion for black cats tend to be more open-minded and creative. The feline authors have rich interior lives filled with curiosity and wonder. If there is any common thread, it's  the shared, deep human/feline bond.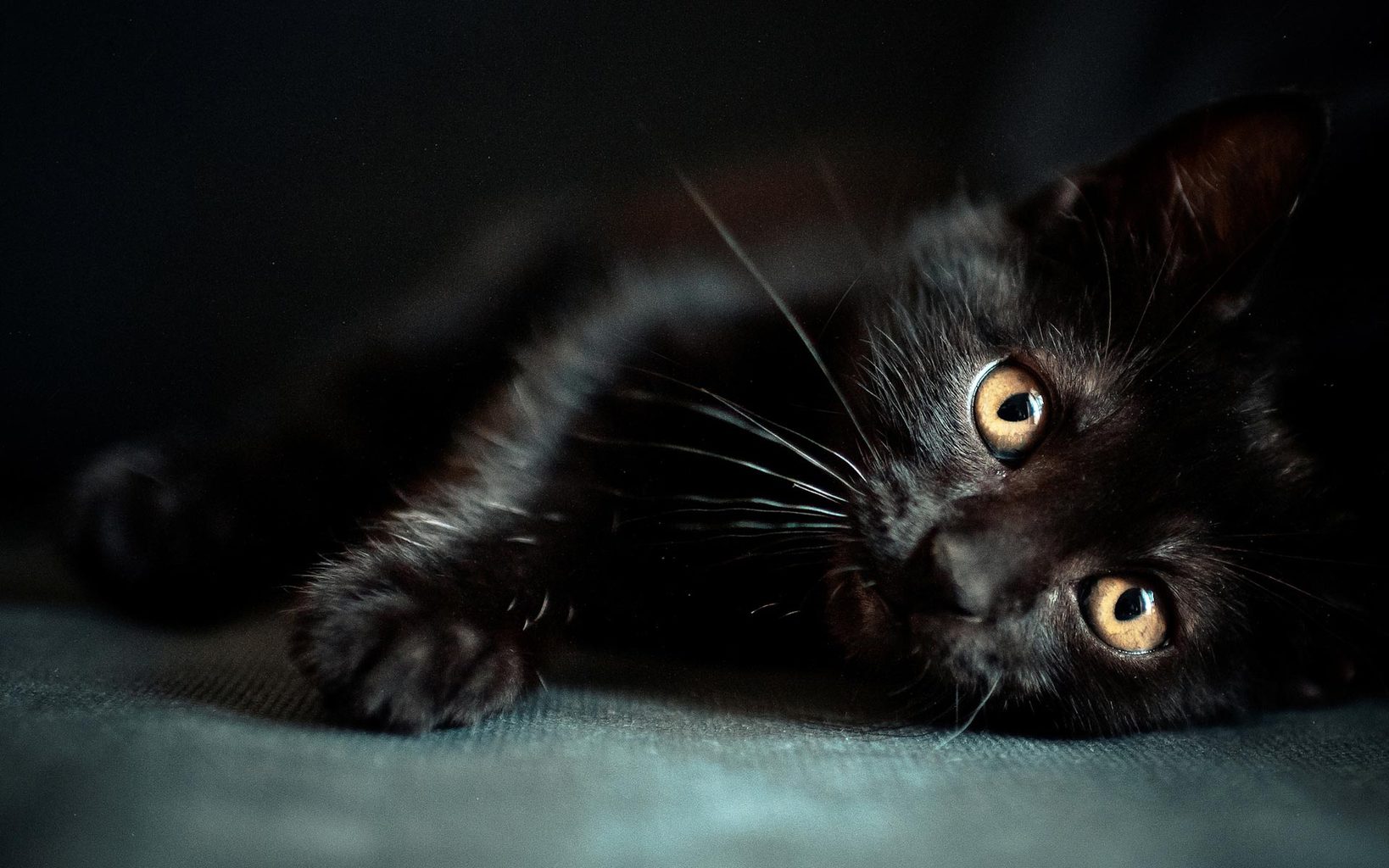 LWC:                             What should people know about black cats that might come as a surprise?
LMW:                          Since it's summer, black cats cat turn "rusty" or take on a brownish tinge from excess sun exposure. It's a temporary condition unless the cat is serious sunworshipper. 22 breeds list black as a color option. One advantage black cats have is their stronger immune system making them more resistant to disease including FIV.
Those owned by a black cat say they're the same as any other cat, only better. It's like belonging to secret club. They know black cats are amazing and are astounded that the rest of the world isn't in on the secret.
LWC:                             Anything else you would like to share, Layla?
LMW:                          Any meaningful change can evolve gradually like the civil rights movement in the U.S., shifting from slavery-tinged segregation to a black president in the White House. Change can happen quickly as a revolution or a viral video. My dream as an advocate is: a colorblind society where black cats depicted in advertising, pet food and other cat products, films,TV and across all social media without a hiss or an arched back stereotype but lovable, adoptables. The ultimate goal is to rebrand black cats as highly adoptable.
The immediate goal is to fund and publish the first edition of Black Cats Tell All. Ideally, I'd like to have the campaign fully funded via Kickstarter but I'm open to other creative avenues. There is a powerhouse of creative minds behind the project. Every contributor brings a unique perspective and gift.  Related black cat products, e-and audio versions, videos, cards, journals, t-shirts, gifts and more are all possible to generate funds for nonprofit awareness and adoption campaign. The first campaign will be to dedicate the entire month of October as Black Cat Awareness Month as an educational initiative.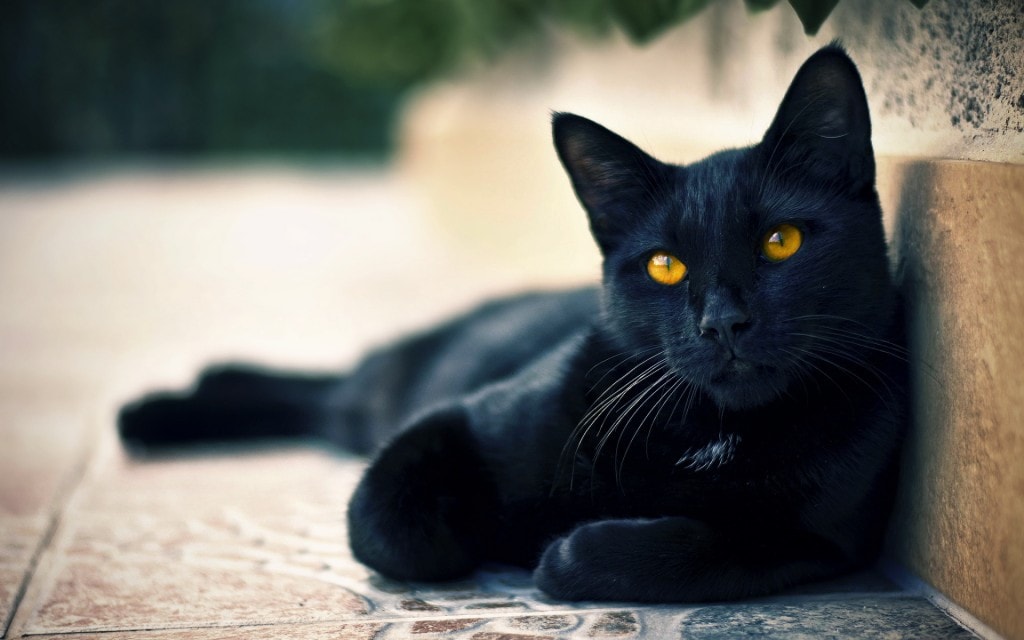 LWC:                             Why is the time right for a book like this?
LMW:                          There has never been a better time with the Internet buzzing with cats to make black cats lucky again!
………………………………………………………………………………………………………………………………………………………………………………………………………………………………………………………………………………………….
With the campaign quickly drawing to a close, learn more about how you can be a part of funding Black Cats Tell All please visit the Kickstarter page.  You can also reach Layla via her website/blog,  www.catwisdom101.com, and @catwisdom101 across social media.
And check out Cole & Marmalade's Dad, Chris Poole, below as he shares his insights into this book.