.
A sweet and terribly abused little kitten who captured hearts is getting better and better as he completes his recovery from severe burns.
Justin was found severely burned on Thursday, April 26 of this year. The tiny, intentionally injured then-5 week old baby was found in the Kensington section of North Philadelphia by a Good Samaritan. Justin had been doused with an accelerant and lit afire.
The Animal Alliance of New Jersey  took responsibility for Justin, and  Crown Veterinary Specialists provided his medical care. Justin was released from the hospital into foster care with Kelly Vanasse and her family in late May. Kelly is an Animal Alliance volunteer who has fostered about fifteen animals for the group and has experience caring for burn victims.
The Pennsylvania SPCA opened an investigation looking for whoever burned the kitten, and the HSUS offered a substantial reward. Secutiry camera footage from a store where Justin was found didn't provide any clues, and his abuser has not been found.
As can be seen in the new photos and video here, Justin is doing very well in his continuing recovery.
.
Video uploaded June 17: "After Justin gets a relaxing massage behind the ears (something he LOVES), he says thank you with purrs and kisses. Yes, that's Justin waving to everyone who has helped him!"

.
For more on Justin's story, see our earlier posts:
April 28, 2013: Burned Kitten is Recovering as PSPCA Seeks Help Finding the Abuser
May 1, 2013: Burned Kitten Justin Improves
May 12, 2013:Justin Burned Kitten Grows Stronger
May 28, 2013: Justin Burned Kitten Graduates to Foster Care
.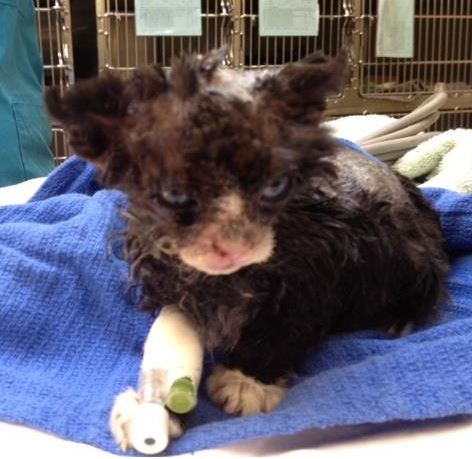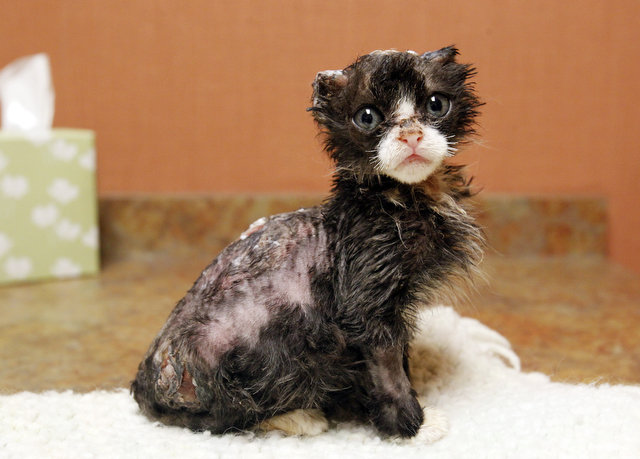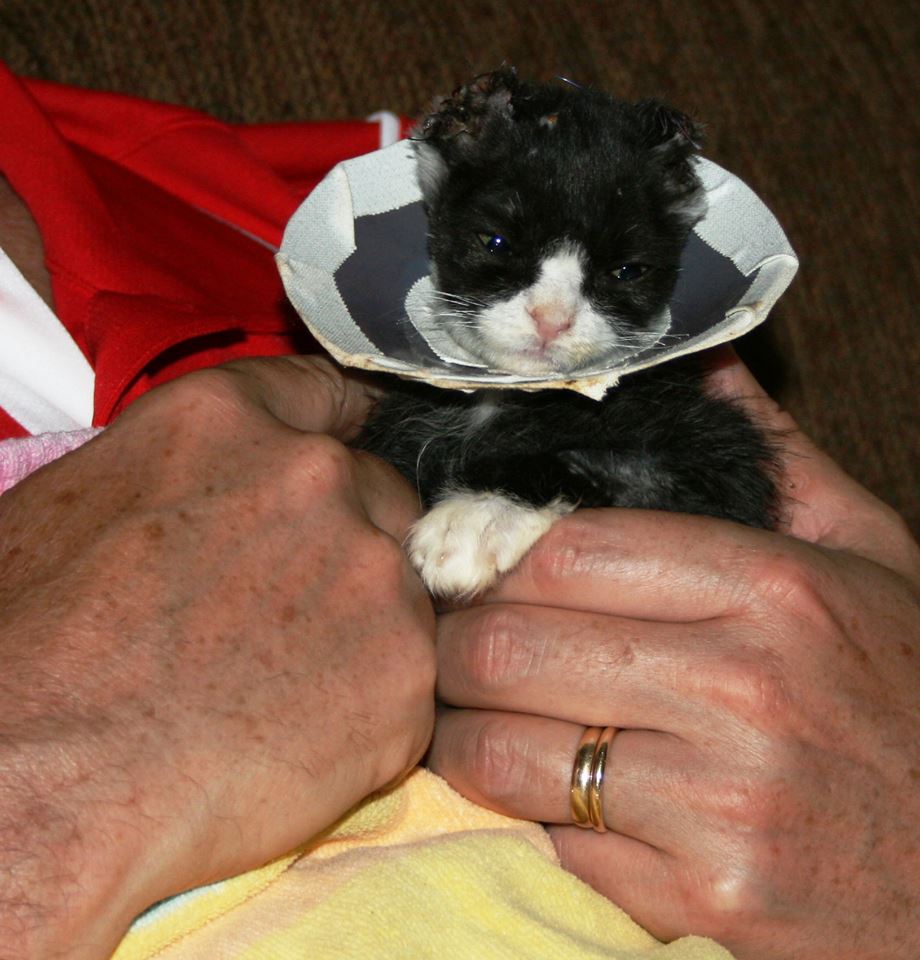 Photos and video via Animal Alliance of New Jersey at Facebook.