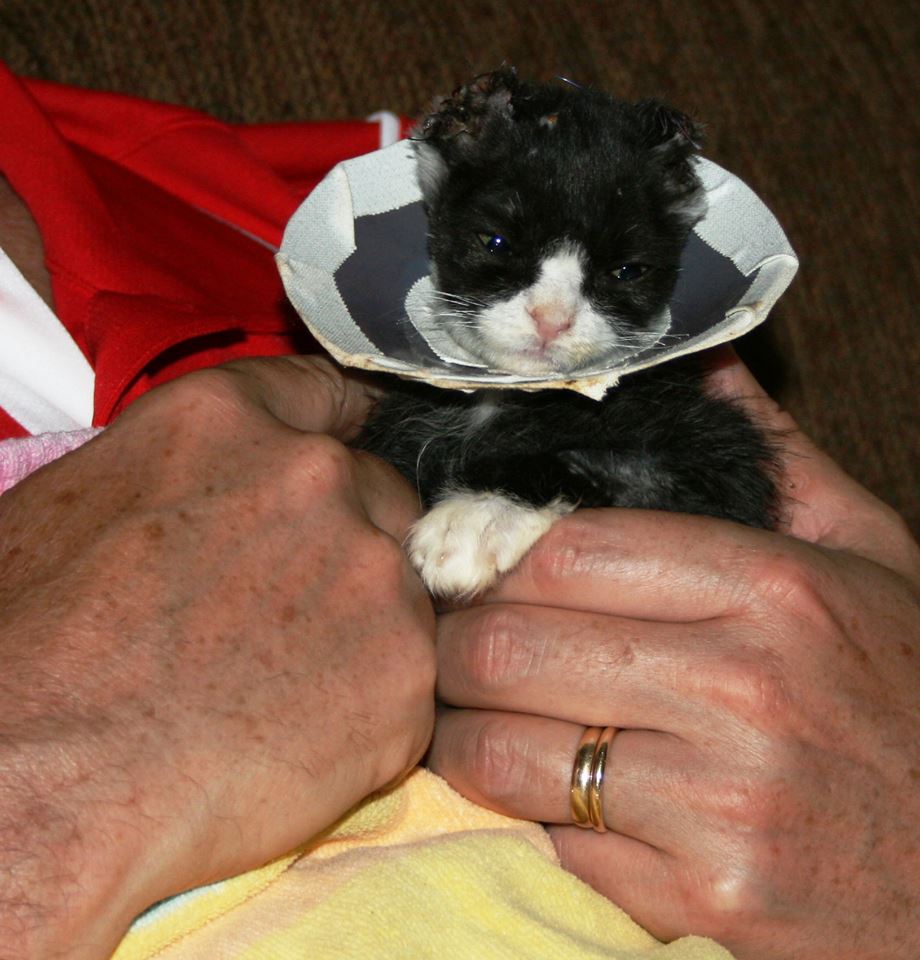 .
Justin, the then-five week old kitten found on fire in a Philadelphia neighborhood in April reached a milestone in his recovery this week when he was released from Crown Veterinary Specialists into foster care. Justin is in care with Kelly Vanasse and her family. Kelly is an Animal Alliance volunteer who has fostered about fifteen animals for the group and has experience caring for burn victims.
The outpouring of support and concern for Justin  continues, and Animal Alliance executive director Anne Trinkle said the group has received over $20k in donations since Justin came into their care and his story became known.
A feature today at NJ.com includes new video with Justin and his foster caregiver, seen below, and an update on the investigation into the case. Justin was doused with an accelerant and intentionally set afire. The surveillance video that investigators hoped would help identify the abuser did not show the incident, but instead only showed Justin staggering up to the front of the convenience store where the camera was mounted, according to PSPCA dirctor of law enforcement, George Bengal.
As of today, the reward for information on the case was increased to $6,ooo. The incident occurred on April 25 at at the intersection of F and Clearfield streets in the Kensington section of Philadelphia.
For our earlier stories on Justin, click HERE.