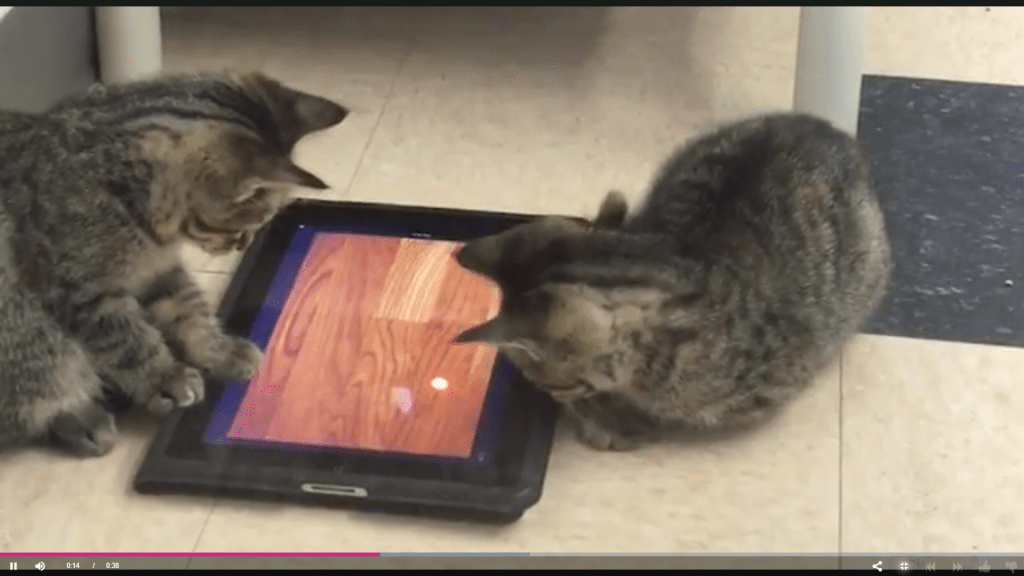 Stress and boredom can be major issues for shelter cats, especially for cats who spend long periods of time in shelters. That's why the Regina Humane Society in Saskatchewan, Canada has come up with a new program to help combat kitty  boredom.
The "iPads for Cats" program puts donated iPads to use in providing cat enrichment. Volunteers, many of them children or teenagers, play games such as The Cat Game or Cat Fishing 2 with the cats. The playtime helps to keep the cats active, reducing stress and improving their overall experience while at the shelter. In some cases, shelter staff have observed many cats congregating around the iPad, and then beginning to play with each other.
Even though the shelter is putting technology to work to help the cats, they still stress the importance of feline interaction with humans, and human attention. The iPads provide just one more tool to help combat boredom and stress while the cats await their forever homes.