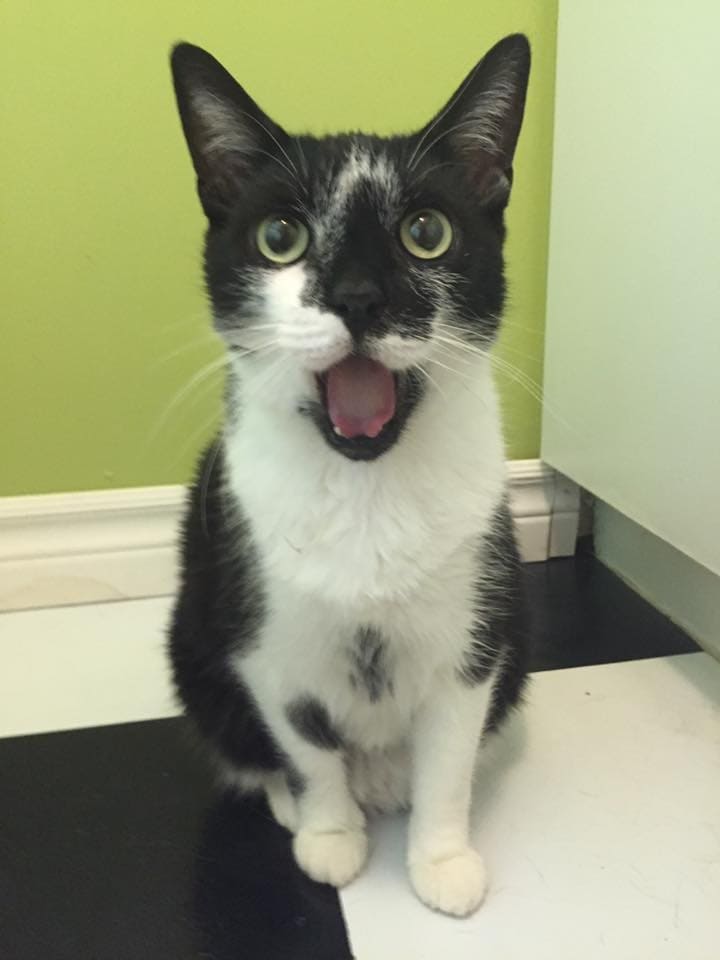 When Karlee Trafford came home one Sunday night, everything seemed normal at her house. That is, until she saw her cat, Jason, jump up onto the couch. Jason, three and a half years old, was unable to move his jaw, and his mouth was stuck in a wide yawning position.
It's enough to give any cat owner a fright, and Trafford examined Jason carefully. His tongue was moving and he was able to breathe. Trafford rushed Jason to the local emergency clinic, where they waited for three hours. When a vet started to look at Jason, Jason's mouth closed all on its own. Unsure of what the issue had been, Trafford and Jason headed home.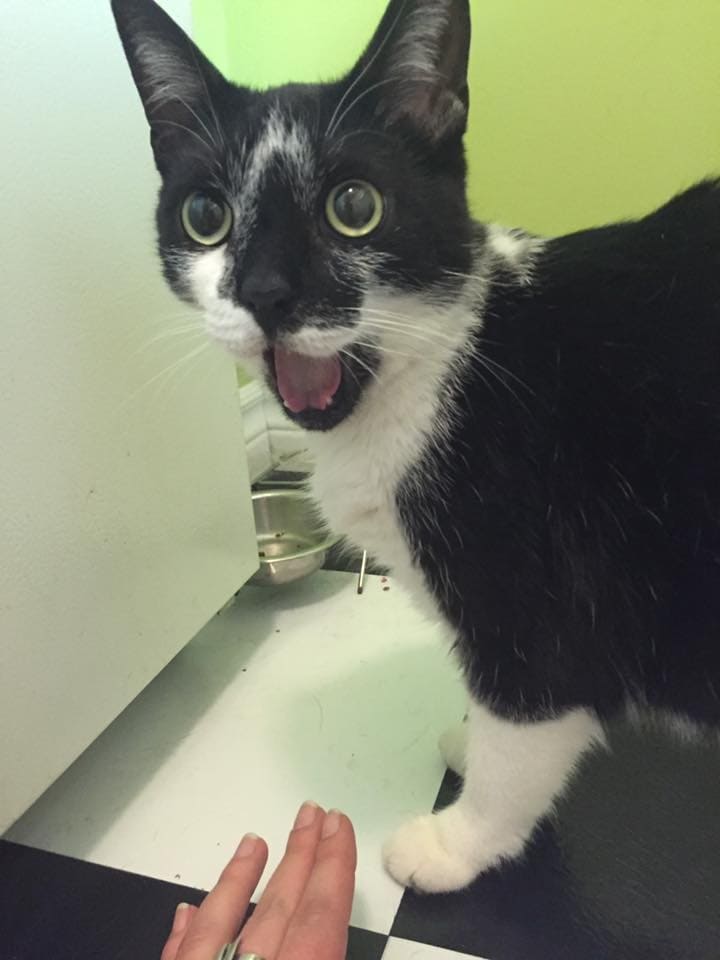 Unfortunately, the issue started up again the next day, and the pair again headed to the vet. The vet sedated Jason and gently popped his jaw back into its proper place.
Just what ails Jason is currently a mystery. It's possible that tetanus is to blame, but Jason is fully vaccinated and is an indoors-only cat, meaning that it's highly unlikely that he would contract tetanus. Here's hoping that Jason's condition goes away on its own.