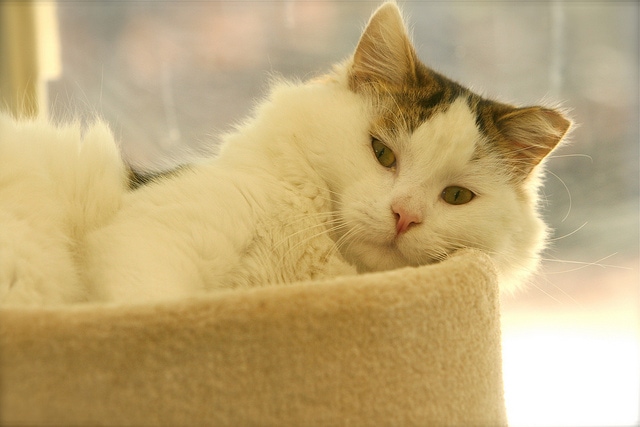 Did you know that June is Adopt a Shelter Cat Month? This designation was created to raise awareness about shelter cats in need of homes, especially as shelter populations rise due to the spring kitten season. The more cats that shelters can adopt out, the more cats they'll have the room and resources to help in the future.
Want to get involved in Adopt a Shelter Cat Month? Here are some ideas to get you started.
Adopt
If you're looking to add a new feline member to your home, now is the perfect time to adopt a new cat from a local shelter. Shelters currently have tons of cats and kittens looking for new homes. Take a trip to your local shelter and see if you find the perfect cat for your home.
Volunteer
If now isn't the time to add another cat to your home, there are still plenty of other ways that you can help. Consider volunteering for your local shelter. Many shelters need volunteers for chores around the shelter, to help with publicity, to care for the animals, and even to staff community events. See if there's a way that you can help to promote Adopt a Shelter Cat Month for your local shelter.
Foster
Have room in your home and heart for cats, but not ready for the long-term commitment right now? Fostering might be the perfect way for you to help out your local shelter. Many shelters rely on volunteers to are for, raise, and socialize kittens so that they're ready for adoption once they're older. Fostering cats and kittens lets you truly get involved with these animals in need, increasing their chances of finding a great home.
Fundraise
There's one thing that shelters almost always need – and that's money. Ask your local shelter about fundraising opportunities, and volunteer to staff a fundraiser, like a bake sale or a donation drive. The more financial  resources that a shelter has, the more good work they can do to help pets in need.
Will you be participating in Adopt a Shelter Cat Month?