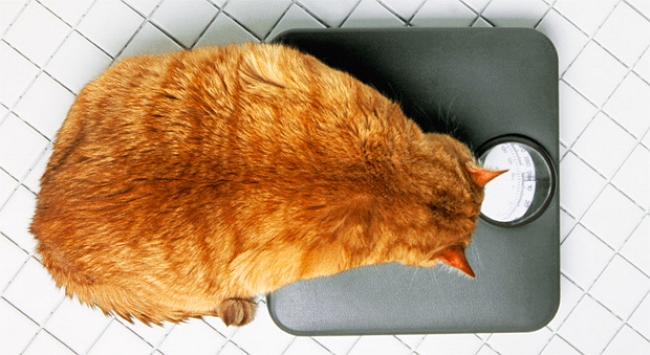 Furball Fables has just released an adorable video featuring Merlin who has visited the vet and, after being identified as overweight, has a Purrsonal Trainer help him work toward his weight reduction goals.  Underneath the fun and fur of this story, however, it an important reminder to everyone about making sure your animals are staying fit and healthy.
This all brings up a very interesting thought.  Who doesn't like seeing chubby puppies and fluffy felines? No doubt most of us have dropped and "awwwww," at seeing a photo or snuggled in person.  While aesthetically we may find it irresistible, the fact remains that obesity in animals, just like in humans, is a problem.  It can cause all kinds of issues.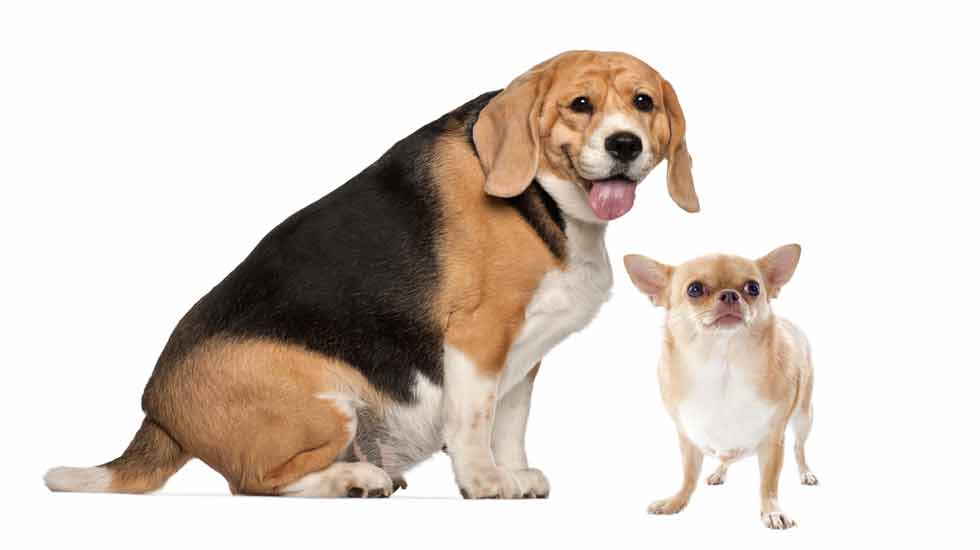 According to the Association for Pet Obesity Prevention, it is estimated that in the United States the percentages for pets that are overweight or obese is now at  58% for cats and 54% in dogs.  Frightening numbers that parallel that of the American population, which in 2010-2011 statistics has 2/3's of adults (68.6%) falling into that same category.  It is as simple as this; if we don't take care of ourselves, how can we take care of pets?  The health risk alone for all species is accelerated and compounded with increased weight.  For humans that equates to diabetes, hypertension, joints being compromised, not to mention countless other cardiac and pulmonary issues.  For pets, the list reads the same.
There are a myriad of factors that go into being overweight or obese.  While it is easy enough to blame it on poor eating habits or lack of exercise, which are probably the most common contributors, other aspects such as socioeconomic, environmental, and genetic factors are well-known to play a significant part in health and well-being.  There is no one answer that is right for anyone or their pet, but there are things you can do to assure both the health of your animal and you.
GET CHECKED OUT: See a health professional (doctor/nurse/physician's assistant/nurse practitioner for you, veterinarian for your pet) to get a full assessment of your health status
MOVE: Adding even a little bit of movement to your day it good for both of you, stimulating your muscles, which will burn more calories.  Play is the easiest and most effective way to do this and gives you some quality time together.  If you and your animal are used to being sedentary,  it will take some effort to find activities you will both enjoy and keep you engaged, but challenge both of you.  Try starting out with two ten-minute segments a day to build up strength and stamina, get in the habit of every hour on the hour doing 5 minutes of play that gets you both on your feet, or if you are watching television, get up and move during commercial breaks. While dogs typically will want to play longer, many cats prefer quick bursts of activity of about 2-3 minutes.
EAT: One of the simplest ways to control eating is for you to have 5 or 6 small meals throughout the day, instead of skipping or limiting yourself to a one or two meals, and schedule when you will eat. While it seems counter intuitive, by feeding your body in this way, you are allowing it to be more efficient and, in turn, burn more calories.  It will also help you stay sated.  Similarly, with pets, schedule their meal times, increase meal frequency while reducing meal size.  You can replace a meal with a snack (for both of you), too, but watch the number of calories in the treats.  Even chew sticks can be deceptive.  You can also ramp you food or snack time for your pet by placing food or treats in a puzzle toy that will exercise both mind and body.
For more information about pet obesity and ways you can combat it, please check out Kitten Whiskers, American Kennel Club, ASPCA (dogs), ASPCA (cats), and the Association for Pet Obesity Prevention. For people, Health, Prevention, and WebMD.
Check out Furball Fables on Youtube, Facebook, Instagram, Twitter and Google+ for more feline fun.