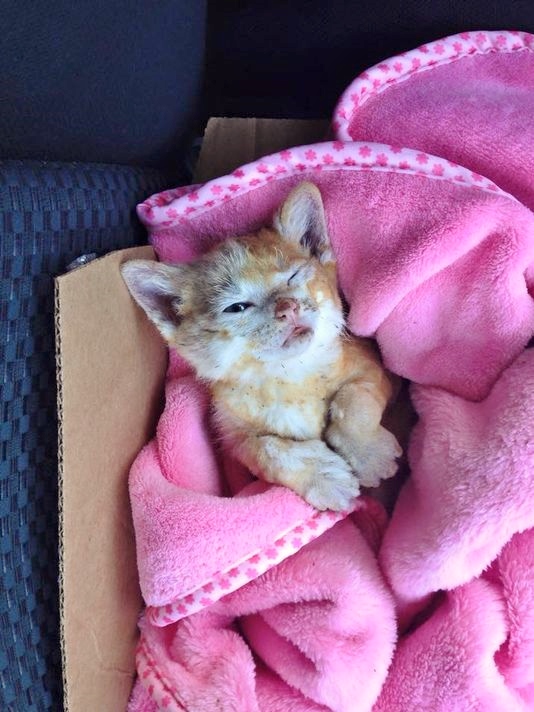 .
A good Samaritan found a small orange and white kitten in the area of a brush fire in Oneida, Tennessee and brought her for treatment at a local vet.
Kitty is recovering at Highland Veterinary Hospital, where staff named her Catniss and are providing her with care.
Vet staff say it is difficult for Catniss to walk at present because of burns on her feet, so she spends most of her time snuggled in her soft, cosy blanket
Catniss is eating and drinking well but is expected to be at the hospital for an extended stay while her injuries heal.
She will be available for adoption from the veterinary hospital when she is fully recovered.
<via>