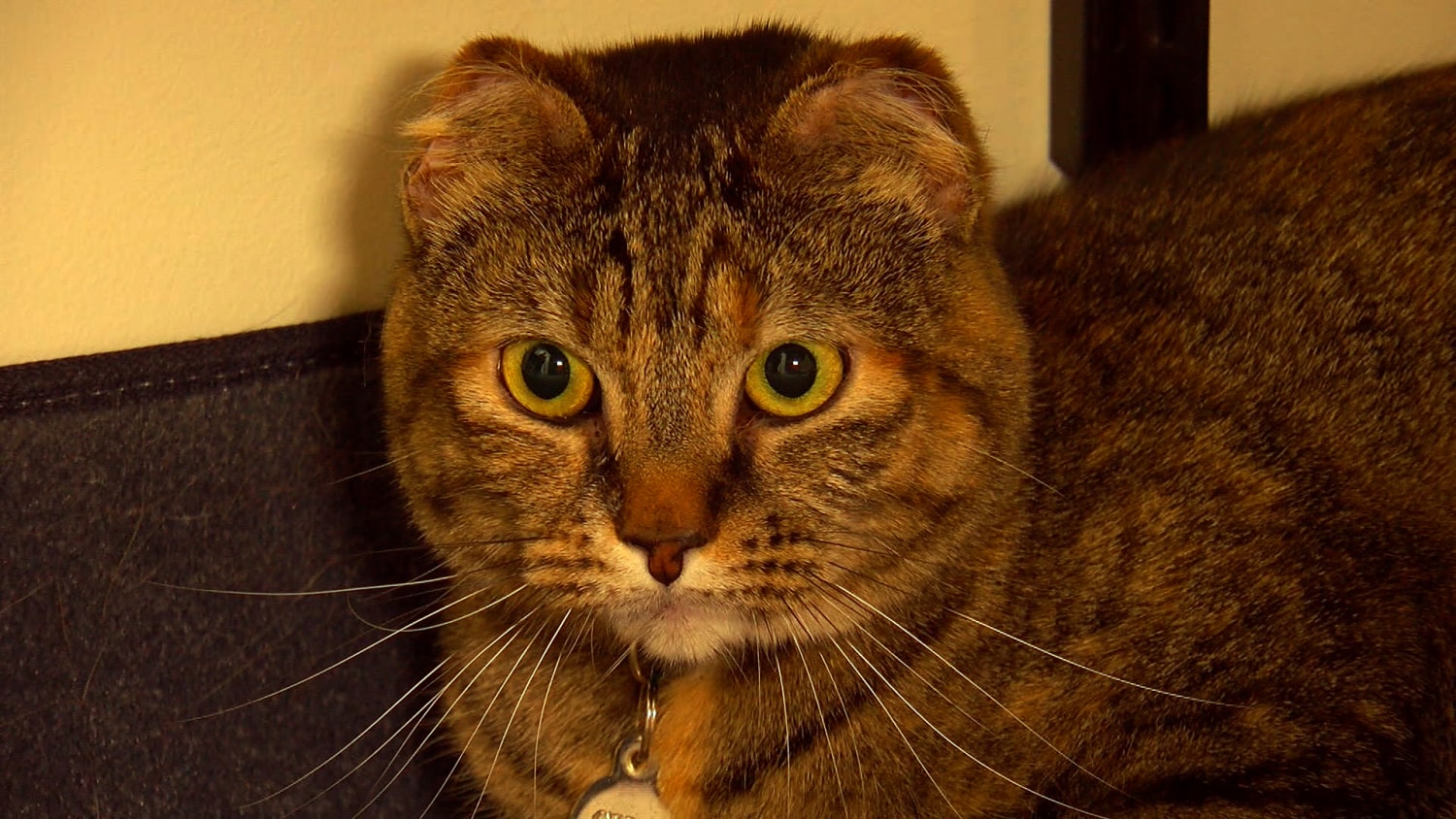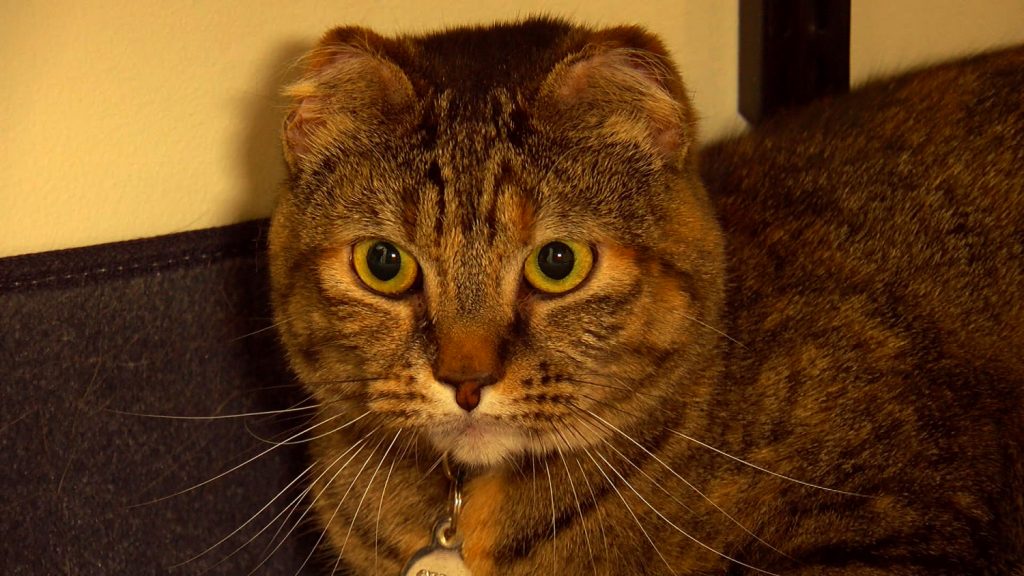 "We see frostbite quite a bit, but she had a really extreme case of it," Dr. Graham Brayshaw told WCCO, adding that it was a miracle she survived.
Chai was brought into the Animal Humane Society following subzero temperatures in the Minnesota region, resulting in the loss of both her ears, entire tail and half of her hind legs. "The tips of both her back feet were dead, and there was damage all the way up most of the way up her back legs," the veterinarian said.
Once she got past surgery, Chai had to not only deal with extreme pain, but had to learn to walk again. It took her months, but she soon began to play happily again. Her foster mom, Kelly Anderson, took her in and was soon head over heels with the strong-willed cat, adopting her, in spite of the challenges that come with a special needs pet.
"It's a lot to take on and it took her a long time to recover, probably about a month or so of learning how to re-use those limbs and come and get bandaged every week, which was a process," Anderson shared "But in the end, she did really well, which was amazing to see."