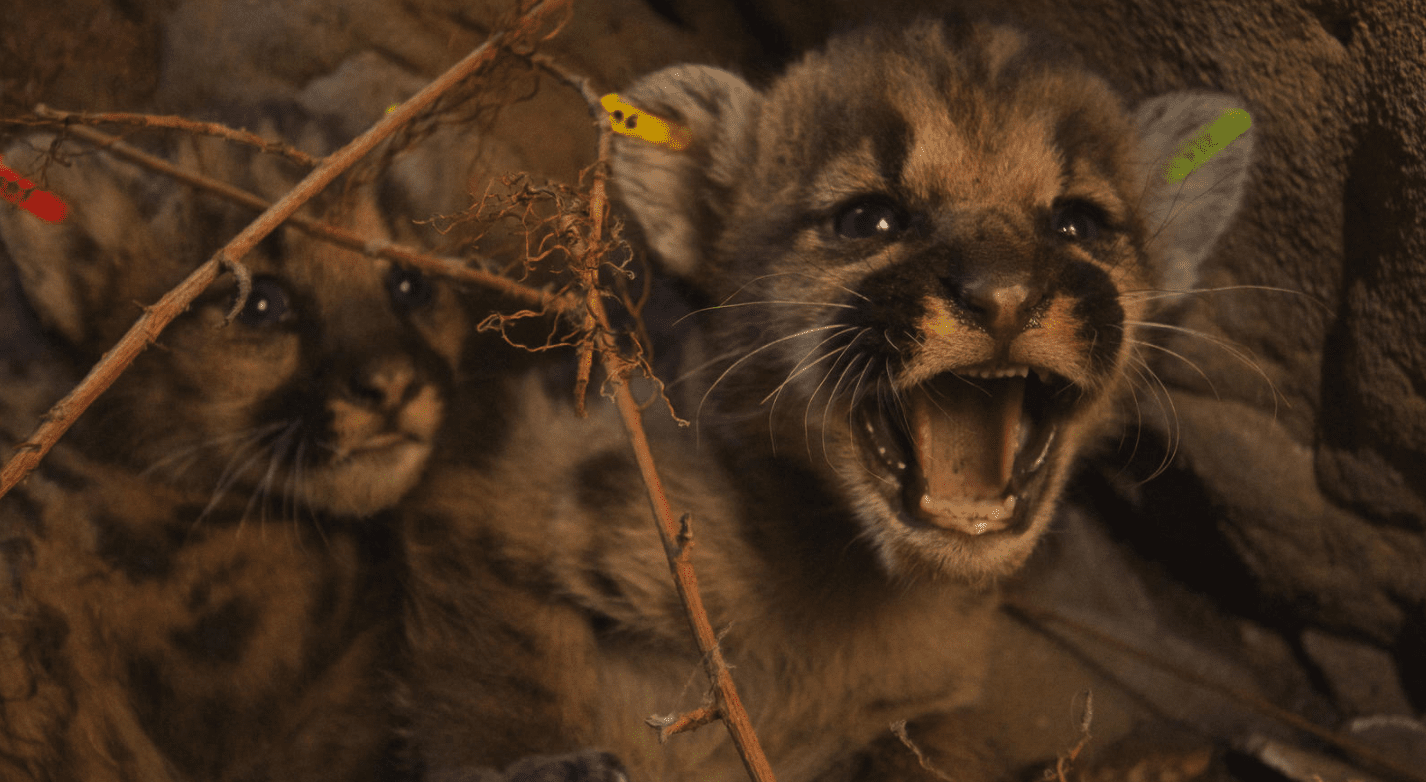 "Tragedy has once again visited a pack of mountain lions struggling to survive in the Santa Monica Mountains," reports the Los Angeles Times.
A female mountain lion kitten, known as P-51, was killed by a car while crossing the 118 Freeway in Simi Valley, according to the California Department of Fish and Wildlife . The 1118 Freeway claimed the lives of the youngster's mother and a sibling late last year.
The carcass of the 8-month-old kitten was found one mile east of Rocky Peak near Santa Susana Pass State Historic Park, according to wildlife officials and the report in the Los Angeles Times. The latest fatality underscores the need for a wildlife corridor.
Roads and development hinder the ability of species to move between natural areas, according to the Santa Monica Mountains fund.  "It is critical that wildlife corridors are established and maintained between the Santa Monica Mountains, Simi Hills, and the Santa Susana Mountains." The Fund advocates for development of wildlife crossings for the highways that border or intersect the Santa Monica Mountains.
"Unfortunately, this case illustrates the challenges for mountain lions in the region, where roads are both major barriers to movement and potential sources of mortality," wildlife ecologist Seth Riley said in a statement. "The area where these animals were killed is part of a critical wildlife corridor that connects the genetically isolated population in the Santa Monica Mountains to what is considered the nearest source population, in Los Padres National Forest."