After hearing little cries, Contra Costa County California firefighters rescued three tiny kittens they found inside a vacant home that burned in Pittsburg Saturday and treated them with oxygen.
"I stuck my head down behind a refrigerator that was outside and I saw a little head move up out of some foam, we had some firefighting foam and water and a tiny kitten, a newborn kitten stuck its head up and meowed," Contra Costa County Fire District Capt. William Pigeon said.
Animal control officers took the kittens to a shelter for a checkup.  When Channel 7 KGO TV reported the story today they did not have any information on whether the kittens' Mama has been found.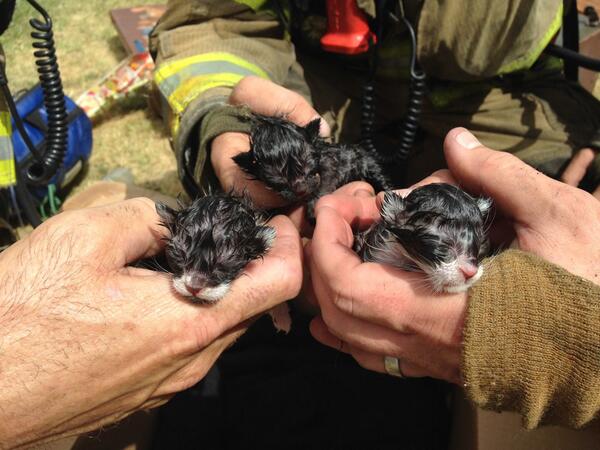 .
.
.