.
California firefighters battling the Valley Fire in Lake County rescued a burned black cat Saturday. Kitty is now receiving veterinary care.
Firefighters found the cat in Middletown after the Valley Fire blazed through the area. He was taken to Wasson Memorial Veterinary Clinic, where he remains in care.
Wasson Memorial Veterinary Clinic wrote at Facebook today: "Firefighters rescued this cat from driveway 19594 Hwy 175 near Middletown. Not near Hobergs resort as earlier reported He is doing remarkably well. We are feeding him through a stomach tube. He actually purrs with our attention. We are very optimistic his eyes will be ok!!"
Over the course of the day today, kitty's eyes were already showing improvement.
ABC7 reported today that Dr. Chris Holmes from the clinic estimates that the cat will be healed in about two weeks.
The clinic is sheltering several pets that have been displaced by the fire and expects to see more affected pets after people are allowed back in to evacuated areas.
While it is hoped that kitty can be reunited with his family, he will have no trouble finding a home if need be. Several people have offered to adopt him if his family is not found, including some firemen.
The Valley Fire is said by officials to be one of the most destructive in California's history.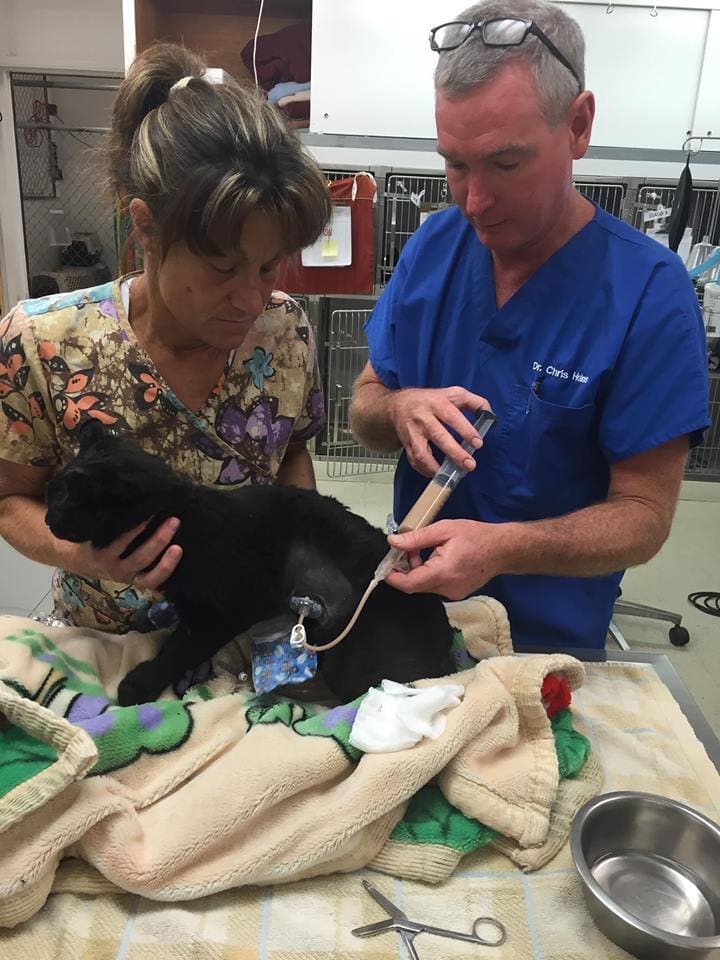 .
.