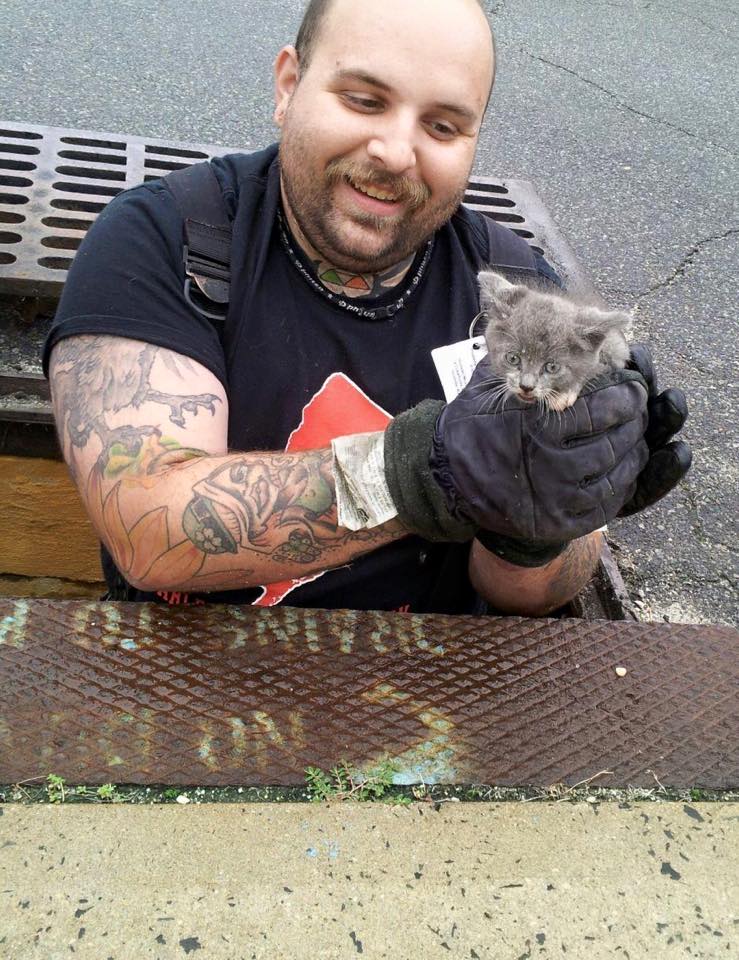 A Holmdel, New Jersey firefighter posed for a sweet photo with the kitten he rescued from a drain this week.
Holmdel Fire & Rescue Company #2 shared the pic, along with a second photo, and wrote at Facebook Thursday:
Around 3:45PM, a passerby reported hearing meowing from a storm drain on the corner of Bristol Road and Hylan Road. LT. Dave Farrell confirmed a kitten stuck in the storm drain and requested 18-80 to respond. 80's crew pulled out the drain and Captain Joe Abate made the grab. Great job to all involved on the rescue of our new furry friend.
The firefighters followed up on kitty's status, writing:
Members found out that someone that lives in the development has adopted him.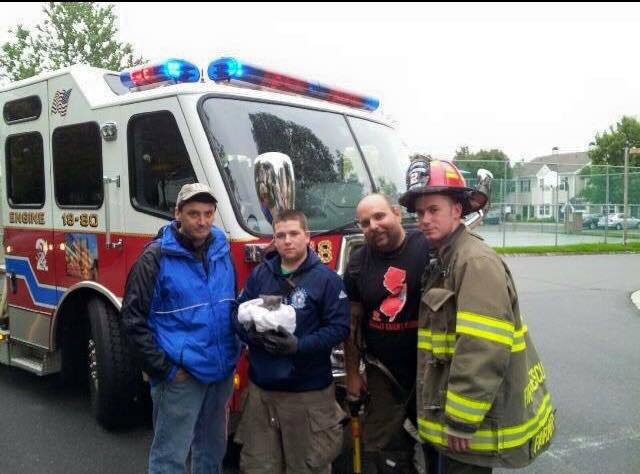 .
.
.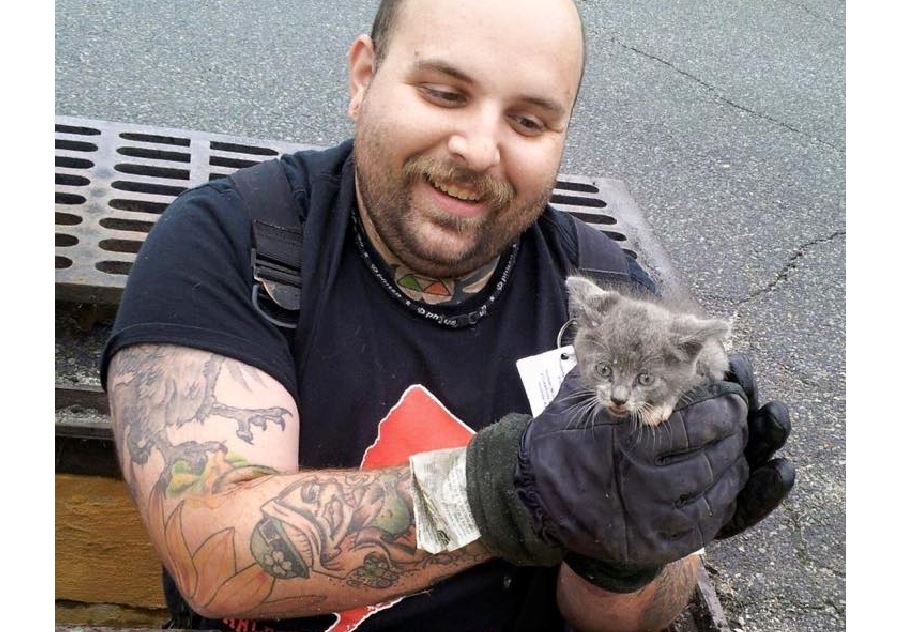 We first noticed this story in the Holmdel-Halet Patch.