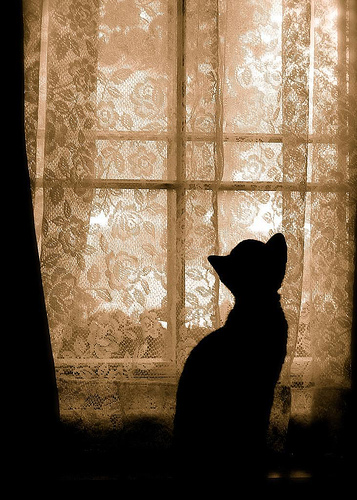 Photo: Flickr Creative Commons
Earlier this month, a Palm Desert mother and son found a nearly-dead orange kitten on the side of the road.  Thanks to their quick action, compassion, and refusal to give up, "Fred" found the medical care he desperately needed.
Mary Ann Guillory first thought the object on the side of the road was a palm frond, then an owl. To her horror and sadness, she finally realized it was a kitten, so scrawny and covered in feces, she barely recognized him as a cat. He could barely lift his head and Guillory knew if she didn't seek care for him, his fate would be sealed.
She cleaned him up, and then the struggling, single mom who could barely afford to put food on the table for her herself and her 14-year-old son, began calling local veterinary clinics and rescue organizations, hoping to find one that would help her at no charge.
She soon landed at Lend A Paw, who recommended Save-a-Pet in Desert Hot Springs. There, a veterinarian informed her Fred would need surgery in both eyes, and would definitely lose sight in one eye. The medical staff informed Guillory the eye infection most likely sprung from an untreated upper respiratory virus.  Everyone involved called Fred a fearless fighter with a strong will to live.  Even though Fred's vision is compromised, Guillory's is clear: she and her son plan to love Fred unconditionally and welcome him into their family.
To contribute toward Fred's medical costs, send a donation to:
Lend A Paw
PO 132
Cathedral City, CA
92235