………………………………………………………………………………………………………………………………………………………
When a farmer found some tiny kittens, he knew they weren't your average felines and contacted the Daursky Nature Reserve, located near the Russia-Mongolia border, for help. Turns out his instincts were correct. The little guys were all Manuls, also known as Pallas' Cats, native to Central Asia.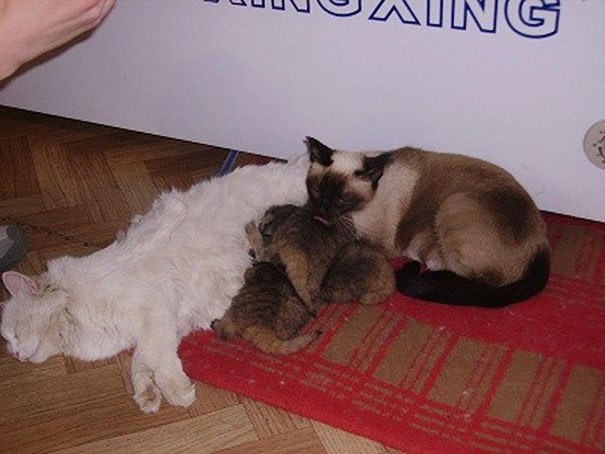 The kittens found themselves part of a new family, being cared for by the resident cats who lived on the reserve, helping them grow strong and healthy.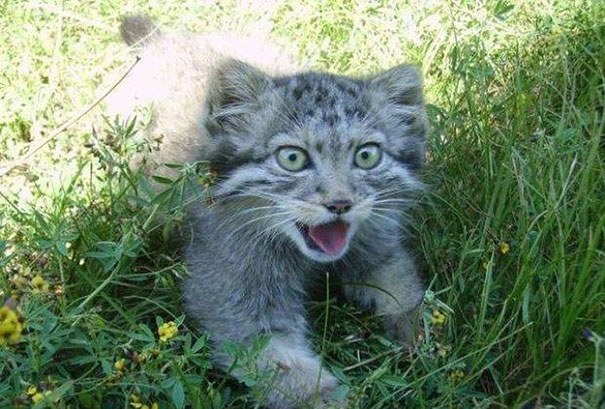 Manuls prefers to live in isolation. With humans being their only natural predator, and their fur having been sought out for centuries, their continuing survival depends on remaining staying out of sight.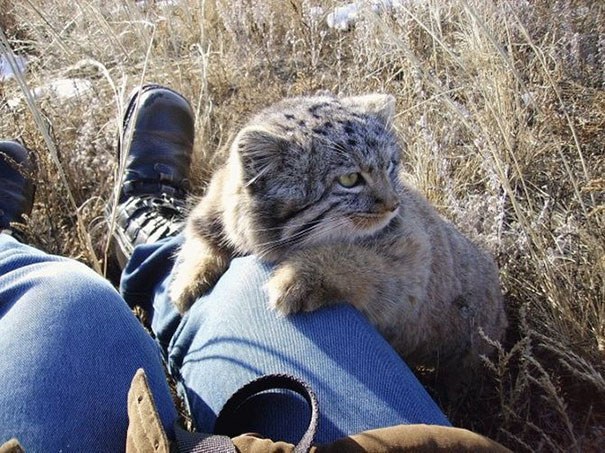 When the four kittens had grown and were ready to return to the wild, the animal care team took them back to their habitat where they were released with the hopes they will continue to poliferate.