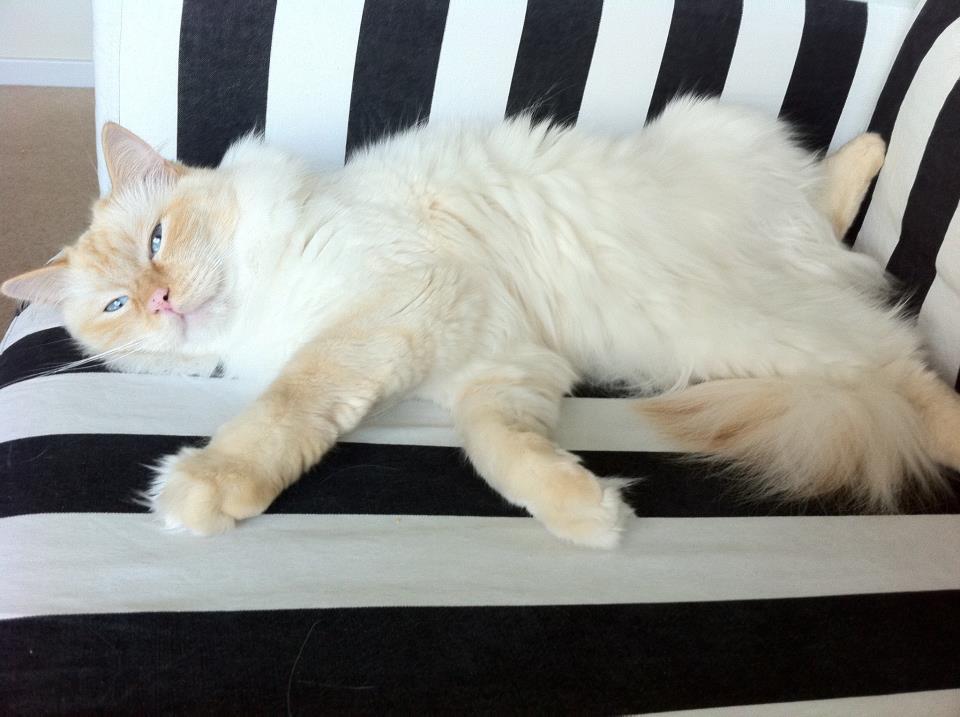 James Woodley put up flyers, went door to door, contacted the RSPCA and checked a missing pet registry when his Ragdoll cat Zion went missing on August 28.
In an effort to expand the online component of the search beyond his immediate Facebook friends list, James opened a Facebook page **Missing Ragdoll Cat – Zion ** on August 30, shared the page in a status update at his personal profile, and purchased two Facebook ads for the page. The ads were targeted to Facebook users living in and around James' town of Chelmsford, located outside of London, in Essex, UK. By Facebook's calculations, the ads would reach 60,000 people. Before long, and with only a small number of page likes, James received a tip that led him to Zion, and had his cat back with him later that day.
This is the description of Zion James put on his page, along with two photos, "Zion is a large, long haired Ragdoll with ginger markings, Blue Eyes. Zion went missing from Chinery Close in Chelmsford Essex on 28th August 2012. He is a lovely cat, very inquisitive and loves every nook and cranny, check your garages or sheds for him! He's microchipped and has a collar with my number on, so call me any time if you find him!"
Less than an hour after the Facebook ad went live, James had received a message from a woman who included her contact info and said she had seen a cat fitting Zion's description in the road on the day he went missing. The woman said that, when she called to him, the cat ran into the woods. James and a small search party headed to the spot where the sighting took place and walked the surrounding woods calling for Zion.  They heard meows in response to their calls and followed the cries to a ravine, where they found the missing cat.
James posted this update the same day he opened the page, "Everyone – thanks to a wonderful facebooker Zion has been found down a ravine! I have him back with me and he seems none the worse. A trip to the vets is in order but otherwise what a happy end!"
Zion was slightly the worse for wear afterward; he had "a few cuts and bruises, a slight infection, and a badly chipped tooth", but was in otherwise good condition when found.
A feature at Buddy Media's site tells more on the story.