File it under smart cats outwit dumb humans. Cats across Japan are proving that cat-deterrent spikes are no match for feline ingenuity and adaptability.
The photographic evidence is everywhere on Twitter, reports Meg Murphy of Rocket News. "Before I moved to Japan I had no idea cat-deterrent spikes (called neko-yoke no togetoge in Japanese) were a thing, but plastic spikes are commonly sold at 100-yen shops and can be seen around neighborhoods here, along the tops of fences, in front yard gardens, on top of air conditioning units – basically anywhere people don't want outdoor cats loitering about."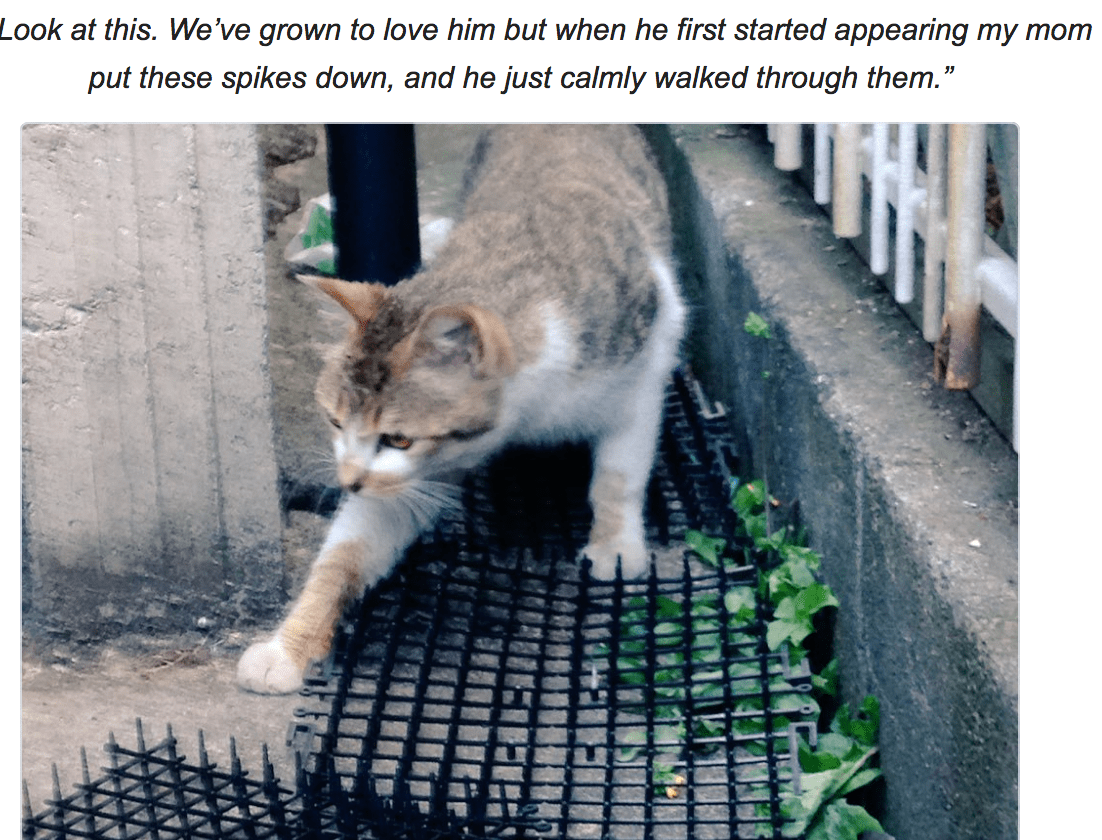 They are thought to be effective for keeping indoor cats off of furnishings and barring them from out-of-bounds areas of the house. "Or, at least, they used to be effective," Murphy wrote. "But it seems that cats here have become immune to the spikes, gradually building up a resistance to the prickliness, if these accounts on Twitter are any indication."
Murphy then shares a series of amusing photos posted on Twitter that show cats interacting with cat spikes. They squeeze between them and chew on them.
In these Twitter photos, cats are seen lounging and perching on the spikes.  Once again, it seems it takes a lot of intelligent  cats to remind clueless humans that it's always been their world.
And they're just sharing it with us.