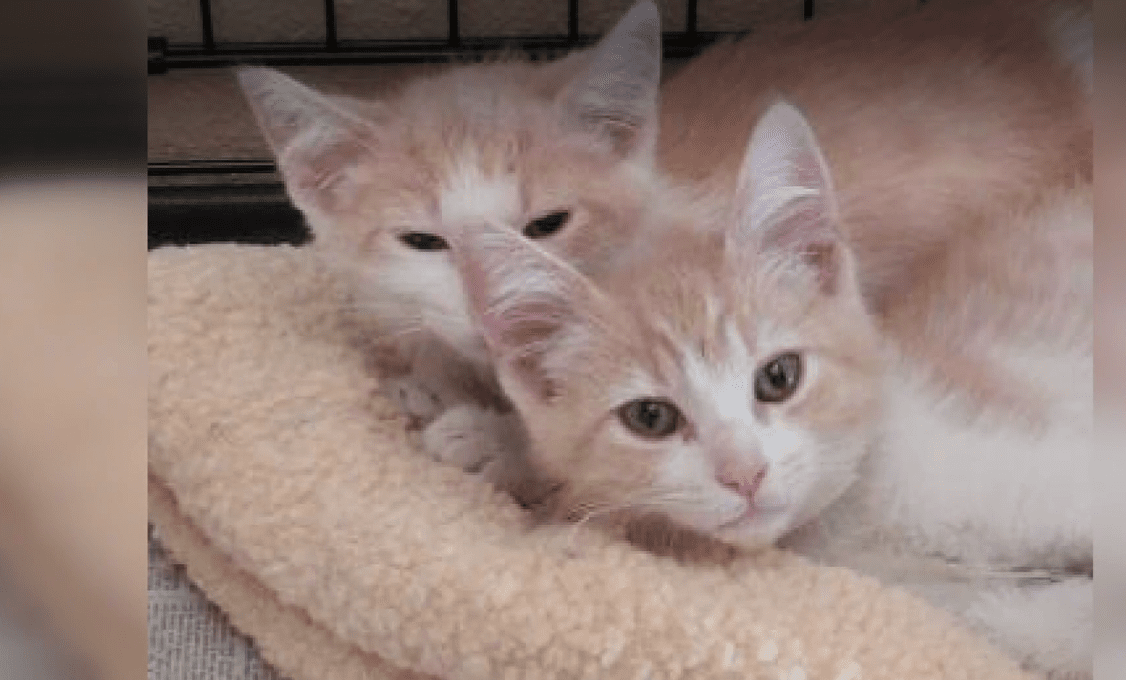 Cathleen Cavin always felt guilty about adopting one shelter kitten, Ozzy, and leaving his brother behind. It took three years and a new romance in her life, but now the two cat siblings are back together.
Ozzy was a great companion for her daughter, who wanted her mom to adopt Ozzy's brother, leading Cavin to make a promise she could not keep–that she would find Ozzy's missing brother. Fast forward two years.
After meeting Brian Herrea on a dating Website, the two Marin County residents began spending time together, according to a report on CBS News. When Brian invited her to his home for the first time, everything was going fine until Cathleen saw Brian's cat, Butter.
"(Cathleen) notices a cat scurry by and she stops everything and says, 'That's my cat!'" Brian told CBS News. "And I say, 'No way, that's MY cat, what are you talking about?'– thinking she's this crazy cat lady. And she just kept going, 'That's my cat!' So, I'm thinking 'OK, red flags! What's going on?'
After checking shelter records, they discovered that Ozzy and Butter were long-lost brothers. The two are now getting slowly re-acquainted because Cathleen and Brian plan to move in together.
"My first thought was, I hope the cats get along together, they've been separated for 3 years! said Kathy Sousa, with the Petaluma Animal Services. "But, they are, so that's good."
About Author