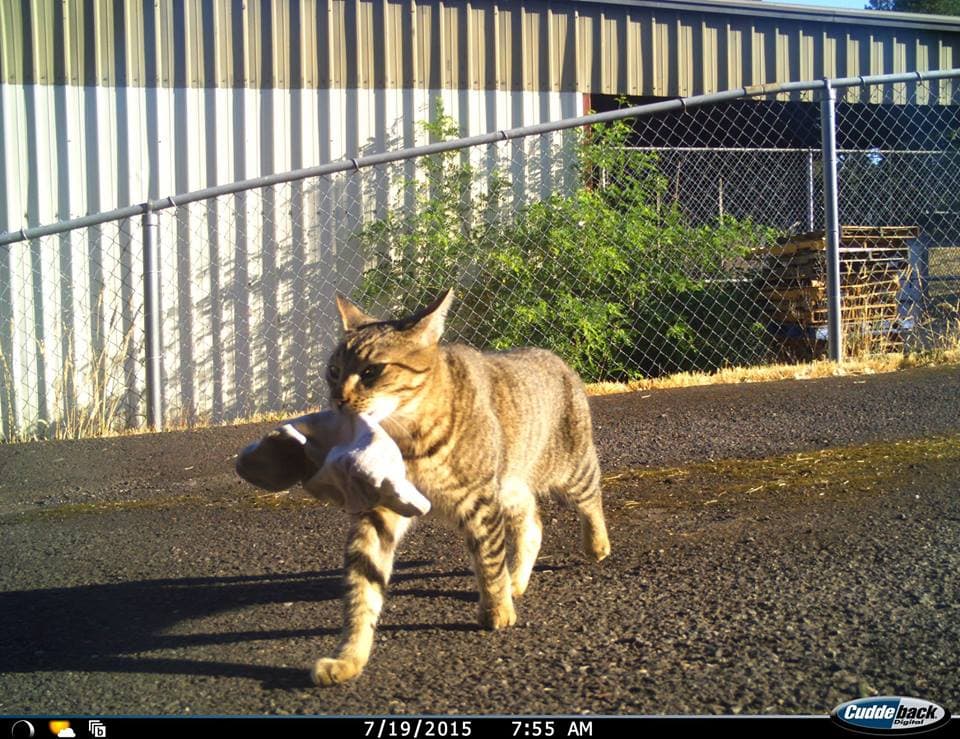 In a fresh twist on kleptokitty stories, a Portland, Oregon area cat who is a petty thief is the pet of a police officer.
Tigger's petdad, West Linn Police Sergeant Dave Kempas, sees the humor in the situation and has set up a Facebook page featuring Tigger and his accomplice Sugar. The page is Sugar and Tigger, the Happyrock Cat Burglars.
According to a story in Thursday's West Linn Tidings, Kempas realized about four years ago that one of his cats was a petty thief so he employed a night vision camera that identified Tigger as the culprit.
Speaking to the paper, Kempas mentioned that along with the usual items like socks, gloves, trash and odds and ends, Tigger once brought home a small bag of weed:
"(Tigger) did bring back a bag of weed one time," Kempas said. "It was small, a bud is really all it was."
"I thought, 'I could get him with a PCS (possession of a controlled substance) charge," he added jokingly.
Tigger was not charged.
For more on Tigger and his antics, check out the Facebook page and the story in the West Linn Tidings.