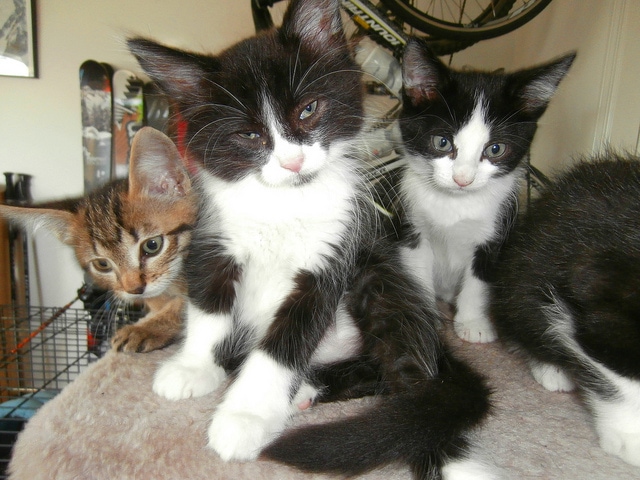 Kitten season is upon us, and during the summertime months shelters find themselves overloaded with young kittens. Many shelters offer adoption specials and discounts to encourage people to adopt these kittens, but before you decide to adopt a kitten during kitten season, there are a few things you should consider.
First, remember that the cost of owning a cat doesn't end with the cat's initial adoption fee. While you may be tempted to make a quick decision because of a lowered adoption price at a shelter, it's important to make sure that you really can afford to have a cat. Consider the cost of food, kitty litter, routine vet care, and emergency visits in case of an illness or injury. These costs can quickly add up.
Next, remember that kittens need a series of shots and will need to be spayed or neutered. Depending on the kitten's age when you adopt him, he may still have some shots left to go. Be sure to ask the shelter about what treatments the kitten has received and what type of veterinary care he will still need when you bring him home.
Don't forget to consider whether a kitten is really right for you. Kittens are adorable and playful, but they're also full of energy and have a habit of getting into trouble. If you're not home much during the day and supervising the kitten will be difficult, it may be a better idea to adopt an older cat who has already gotten past the kitten phase.
It's great to help out a shelter by adopting a kitten during kitten season, but it's also important to make sure that the decision is right for you, too. If you decide not to adopt a kitten, don't forget that you can still help out the shelter by making a monetary or supply donation.