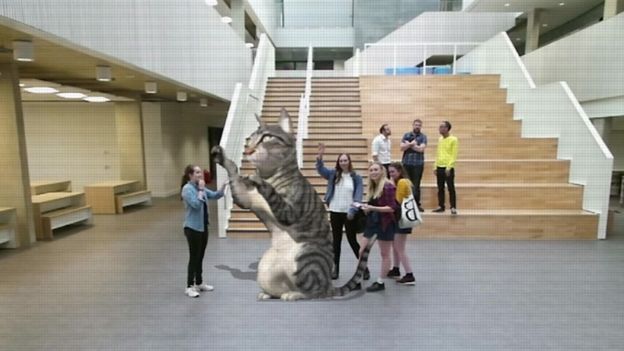 Trumpington Community College, located in Cambridge, England, has a new student, but it's not who you might expect. Cinder is a virtual cat created by the students through design workshops with the design company, Umbrellium.
Cinder lives in the digital space of the school. She appears on students' laptops when she's ready to be fed, and there is a mirror screen set up in the school so students can interact with Cinder. The cat looks like a real cat and moves and interacts with students when on the screen. She's pretty big for a cat, but is also quite realistic looking.
Students have the opportunity to learn about design and virtual reality with Cinder. She eats "solar food" and students must budget how much solar power they can feed to Cinder. Teachers hope that the project will encourage students to both work together as a team and to interact with their school environment.
What do you think – will digital pets be replacing the pet hamsters and fish that are so typical in schools today?