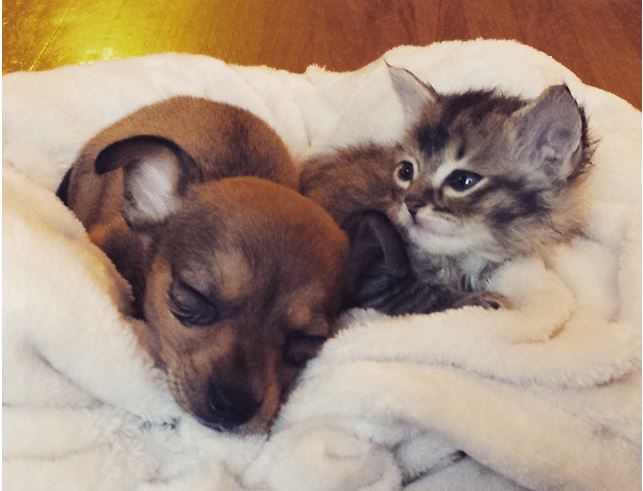 .
An adorable formerly abandoned puppy and kitten are the best of friends! Orphaned and alone, they were paired up by Operation Kindness and now they are as happy as can be.
Chip the Chihuahua puppy was 5 weeks old and Adele the kitten was 4 weeks old when they were paired up together by the Carrollton, Texas shelter Operation Kindness on March 20, 2015.
Chip and Adele are located in Dallas, TX and are being fostered through Operation Kindness, North Texas' Original No-kill Shelter.
They will be available for adoption, together, at the end of April 2015 in Carrollton, TX.
You can follow their progress and see their photos and videos at the Chip & Adele Facebook page.
.
.
Here are some of their sweet videos, followed by a Facebook photo:
Cuddle Time:
.
.
Snacktime:
.
.
Intense puppy and kitten wrestling!:
.
.