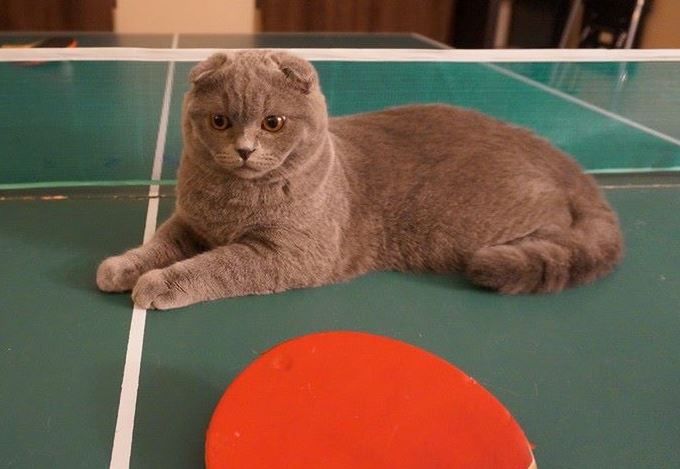 Another cat has gone missing at an airport and his owner fears the airline is not doing enough to find him.
Chester is a Blue Male Scottish Fold 7 month old cat, and he is missing. He disappeared last week while being shipped to his forever home in Vancouver, British Columbia with Amanda Stewart.
Chester was crated up and ready to fly from Montreal Airport to Vancouver by Air Canada when he went missing. He was dropped off at Montreal Airport on May 21, 2014 at 10 left with Air Canada Live Cargo. At 12 noon his cage was empty.
The airline says Chester's crate must not have been secured properly and he escaped at the airport before being loaded onto the plane for his flight, but Amanda Stewart is not buying that explanation. She wonders if Chester may have been stolen. If that is not the case, he is likely lost or hiding at the airport.  Anyone familiar with these cases will recall that airline employee error is frequently to blame when cats escape their crates.
Chester's case has not received the degree of media and social media attention that some other cases – most notably Jack the cat lost by American Airlines at JFK – got, so there is less pressure on the airline to find him.
Amanda wants Chester to be found and would appreciate help in spreading the word on his case.
There are two Facebook pages associated with the effort to find Chester:
Help Find Chester the Cat Lost by Air Canada and Boycott Air Canada Until Chester Comes Home.
Watch the Global News story on Chester, from May 22:
.
.