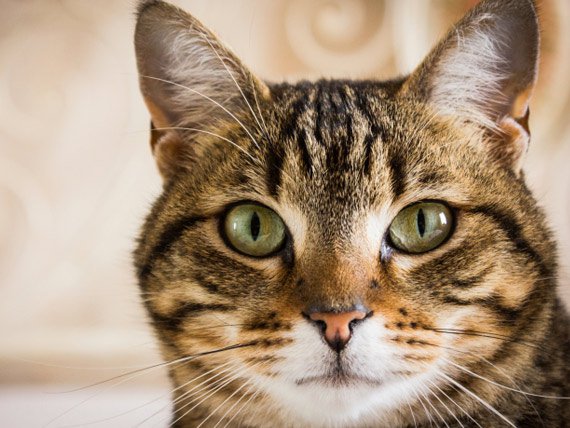 VIRGINIA CONCLUDES LEGISLATIVE SESSION WITH TWO MAJOR VICTORIES FOR CATS
Cats, dogs, animal lovers and advocates are all winners thanks to two decisions made by the Virginia legislature.
Alley Cat Allies is among those celebrating, and is giving thanks and credit to local advocates' impact on the Virginia legislative outcomes. The advocacy group sought the defeat of one measure and passage of the other, and is pleased with both outcomes.
One result is meant to keep cats from being rounded up and sent to shelters, where many would be killed, and the other is meant to save the lives of animals who end up at shelters.
SB 1381, which passed in a landslide vote, clarifies that all privately run shelters in Virginia are required to operate primarily for the the purpose of animal adoption.  The legislation is getting national attention due to its presumed impact on the notorious PETA facility in Norfolk, Virginia, which kills the vast majority of animals it gets hold of and adopts out very few. PETA's opponents are celebrating passage of the bill and PETA has gone on the offensive in response to the bill's passage.
Alley Cat Allies celebrates the two victories for cats in this news release:
RICHMOND, VA—Virginia concludes its legislative session with two major victories for cats: the approval of SB 1381, which requires private shelters to operate primarily for the purpose of adoption, and the defeat of HB 1565, which would have pushed more cats into shelters where they would likely be killed. Alley Cat Allies advocated for these outcomes for weeks and mobilized thousands of Virginians to contact their officials and support bills that protect cats.
"This legislative session was a huge victory for cats and Virginians," said Becky Robinson, president and founder of Alley Cat Allies. "Virginia has made it clear that they want sensible, effective policies for cats."
The Virginia House of Delegates passed SB 1381 by a 95-2 landslide. This bill clarifies that all private animal shelters in Virginia must be operated primarily for the purpose of adoption. Previously, a loophole in the law was exploited by a few private shelters that were not making an attempt to adopt out animals. This clarification would guarantee that all private shelters operate with a purpose that is in line with basic public expectations—that a shelter's first objective should be to save lives.
HB 1565 would have encouraged the impoundment of any cat outdoors, regardless of whether the cat was someone's pet, or neutered, vaccinated, and part of a Trap-Neuter-Return (TNR) program. After being voted down once and reconsidered, the Senate permanently defeated the bill, 29-8.
Robinson emphasized that Virginia residents reaching out to their senators and delegates was critical to achieving these victories for cats and all animals. "By making their voices heard, Virginians made a powerful impact on cats and the community," said Robinson. "Alley Cat Allies is committed to creating and supporting public policy that protects cats across the country."
****
About Alley Cat Allies
Alley Cat Allies is the only national advocacy organization dedicated to the protection and humane treatment of cats. Founded in 1990 and celebrating 25 years of saving cats, today Alley Cat Allies has over half a million supporters and helps tens of thousands of individuals, communities, and organizations save and improve the lives of millions of cats and kittens nationwide. Its website is www.alleycat.org.