What other species can out do cats when it comes to gorgeous, hypnotic eyes? A video of some of the entrants in this contest proves that the cats of Cleveland can more than hold their own when it comes to alluring eyes of every hue.
You can watch the entire video on YouTube, which features close-ups of cats, their names and those of their owners. "Prettiest Eyes" is a subcategory in cleveland.com's Cutest Cat contest. "These kitties' eyes made our judges' hearts melt," wrote Brenda Cain.
Throughout March, cleveland.com will publish lots of special category winners, including  cats with the Best Mustaches, Best Expression and Cats We Most Want to Cuddle With. Speaking of best expressions, check out Annabelle, who has amazing aqua blue eyes and a very sweet expression.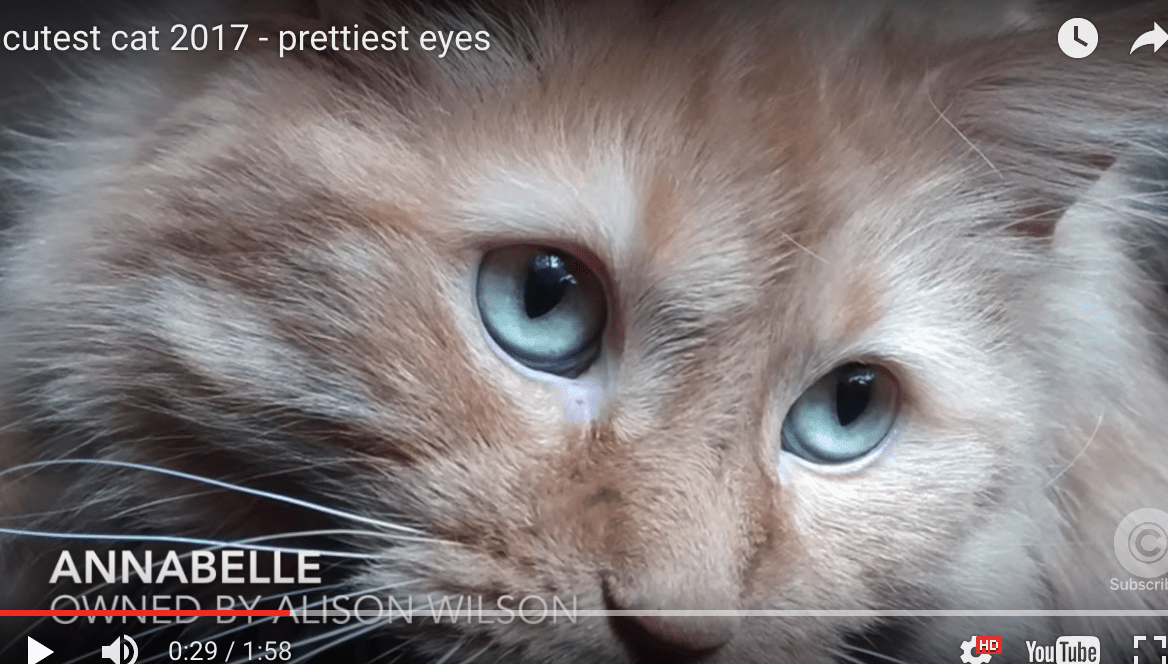 The top 100 finalists in the main contest to determine Greater Cleveland's Cutest Cat will be announced March 15.
Could your cat compete with these beauties?