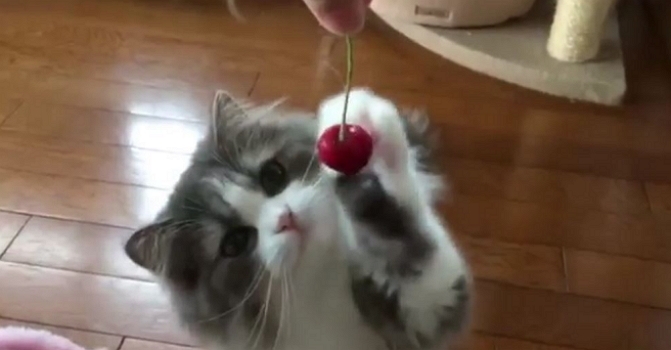 Cats can certainly be protective when it comes to their own food, but what about their approach human nutrition? Is it food? A toy? Maybe it's an earring? Best be delicate when trying to figure it out…or protective.  Or stealthy.
Delicate is the watchword with this interaction and while the cherry may or may not be sweet,this kitty surely is.
Go ahead and keep your burger.  These are mine.
Ignore that paw. Nothing to be seen here.