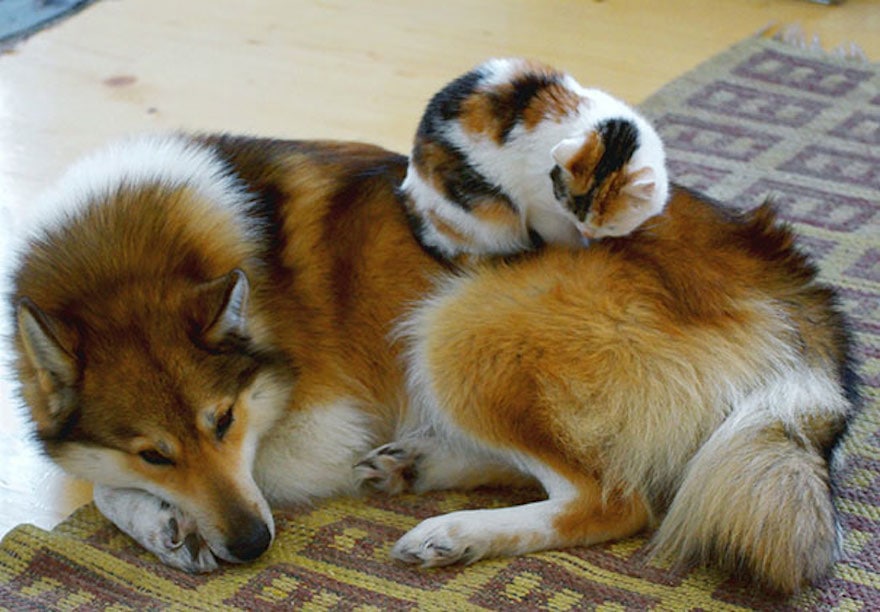 Cats and dogs can sometimes be the best of friends, comfortable with one another in ways that many of us would find, to say the least, a bit awkward. Still, it is easy to see that these pairs get along quite handsomely with one another.
It appears there are some benefits to this arrangement, as well. Jack, the Cat, takes his work very seriously. You need only look into his eyes to see that this is one dog masseur who means total and complete business. In fact, his work is so acclaimed, it seems like a line has already formed.
Although, on occasion, perhaps it doesn't work out quite as one expected.