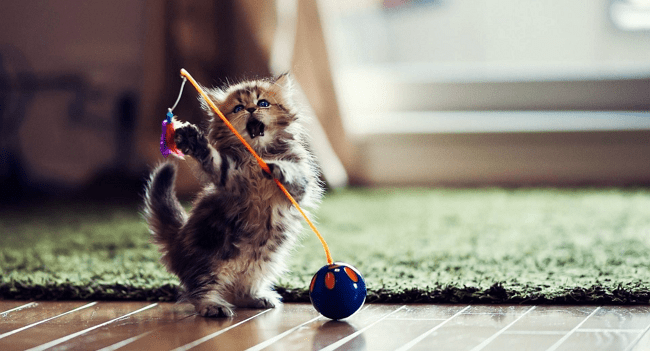 When you are in great need of a little pick-me-up when the doldrums are getting to you in the afternoon, even research says that watching cat videos is good for you.  Seriously.  How can you are with sites like IFLScience, who reported when asked pondering the question that "One scientist was brave enough to find out: assistant professor Jessica Gall Myrick from Indiana University Bloomington. She embarked on an epic survey of over 6,500 people to find out if watching cat videos really does improve your mood."  LiveScience, even CNN, cited the same research.  This is a fact.
One suggestion to assure you can easily facilitate this scientifically backed-up, health-centric pursuit with an ease that alleviate any concerns your boss may have about work disruption, check out Instagram.  In fact, check out "cats playing," on Instagram.  In fact, show your boss this article to alleviate any fears he or she may have about work loss to support your well-founded (scientifically proven) argument that watching cat videos will boost both moral and productivity.
For some, this may be old news.  For others, this could be brand-spanking new.  Either way, it is a good reminder that we really and truly need cat videos in our lives. So there.
https://www.instagram.com/p/BKguBEBDyhB/