Some people think this cat is cool, while others see a cat placed in harm's way. Nothing bad happens (this time) to the cat, who is seen perched upright on the padded seat of a scooter as the driver calmly rides along city streets. This viral video out of Thailand appears to have been shot by a passing motorist. The cat is holding gently onto the driver's shirt by using his  claws and front paws. At one point, the cat turns and looks backward in the direction of the videographer.
The Tuxedo cat appears to be wearing a leash, and he seems accustomed to the experience, but the potential for the cat being harmed is obvious. This concerned some cat lovers who watched the VivaVideo. "I'm forwarding this to PETA," commented one poster. Others were more accepting. "This looks dangerous but apparently this is how this cat rolls," wrote one reporter for the Huffington Post. "That is one meow-low cat," commented another poster. Another saw it as persuasive evidence of the "human-animal bond".
We've seen cat owners  and cyclists who ride with their cats on their shoulders while they cycle, like Rudia Saldia and his cat MJ, who purrs while he goes along for the ride.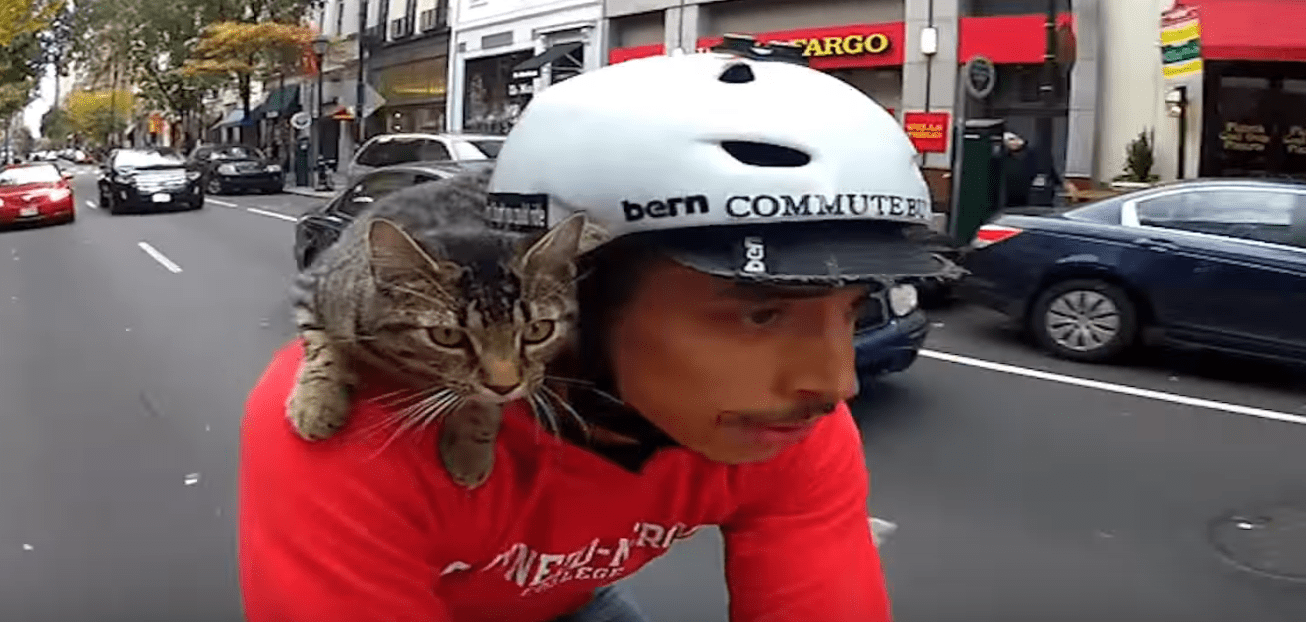 And Bear the cat who has his own helmet and travels in a pouch with his motorcycle riding humans.
But this latest video takes it to a whole new level. Here's one last look as they drive off together. What do you think?