Firefighters rescued a cat from its burning home in Grand Island, Nebraska earlier this month, and treated it with a pet oxygen mask at the scene.
The cat's guardian lost her other cat in the March 4 fire, and was especially grateful that firefighters saved the surviving pet.
The fire occurred in an older home turned into an apartment building, and was caused by a lightweight electrical cord that was plugged into a portable heater. The cord got hot, melted into the carpet and caught fire
.
NTV News reported on the rescue:
.
.
The Grand Island Independent has a more extensive video report on the fire:
.
.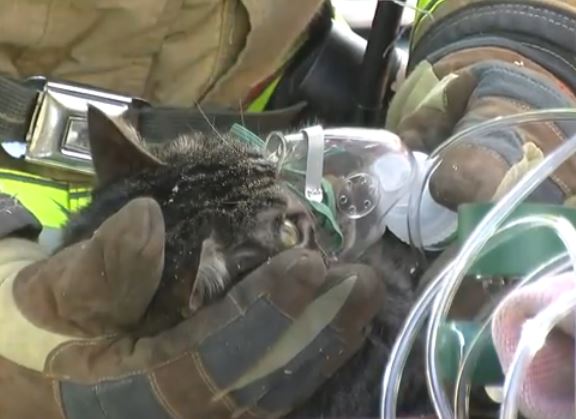 .
.
.