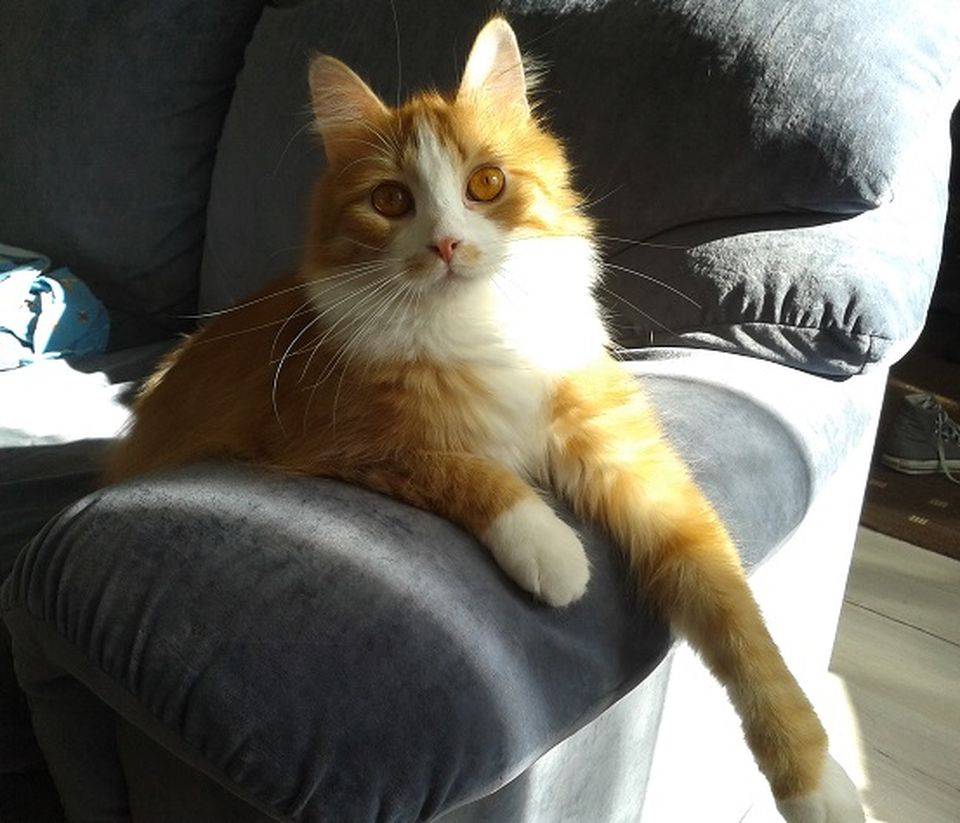 Simba's petmom was slipping into a dangerous hypoglycemic state when the cat behaved uncharacteristically, biting her on the hand and ear and scratching her face, until the woman was fully awake and able to take action to save herself.
Dogs in Finland have long been given Canine Hero awards for their lifesaving and other notable feats. Now the Federation of Finnish Cat Clubs (Suomen Kissaliitto) has awarded its first Feline Hero honors to cats that have played significant roles in saving human lives.
Simba is one of those hero cats. The long-haired four-year-old from the south-eastern town of Kotka had been abandoned before Salla Halinen and her family adopted him from a shelter and gave him a good home. his petmom describes him as a calm, affectionate pet.
"Simba loves people and is always seeking affection, at least with people that he knows. He's a bit scared of strangers. Simba also gets along well with our Labrador retrievers," Salla said Friday, when the Feline Heroes were announced.
Salla is diabetic and was in a dreamlike state, slipping into hypoglycemia – which can cause brain damage or death – when Simba came to her aid. He helped save her from a medical emergency, and may have saved her life.
Salla says she was half-asleep when she realized she was in trouble. In a dream state, she imagined that she had gotten up, but did not actually come back to full consciousness until Simba jumped on her and scratched her face.
"Hypoglycaemia also makes you irritable, so I shoved the cat away. He just kept coming stubbornly, biting me on the hand and ear. Only then did I wake up and realie that I was about to lose consciousness."
Salla made it to the kitchen, where she drank some juice to stabilize her blood sugar level. When she measured her blood sugar, she found that it was dangerously low. Without Simba's persistent efforts, she would have slipped into unconsciousness.
"I'm not sure what triggered Simba to react, but it's a good thing he did," she said.
In addition to his official honor, Simba will treated to something special at home.
"He loves to eat so this gift certificate will buy him lots of cat food." Salla said.