Paramedic Shane Collette of Rural Metro Fire spoke with a reporter in the video report below, telling how he used a pet oxygen mask to save a cat pulled from a fire at its home in Queen Creek, Maricopa County, AZ this morning. Firefighters at first thought the cat didn't survive. It was limp, had foam coming out of its mouth, and its eyes were red before Collette administered oxygen for about 15 minutes. Kitty came around and was returned to its grateful family.
Staff at a local veterinary practice  put in their own money at Christmas and bought a selection of pet oxygen masks that they gave to the fire department.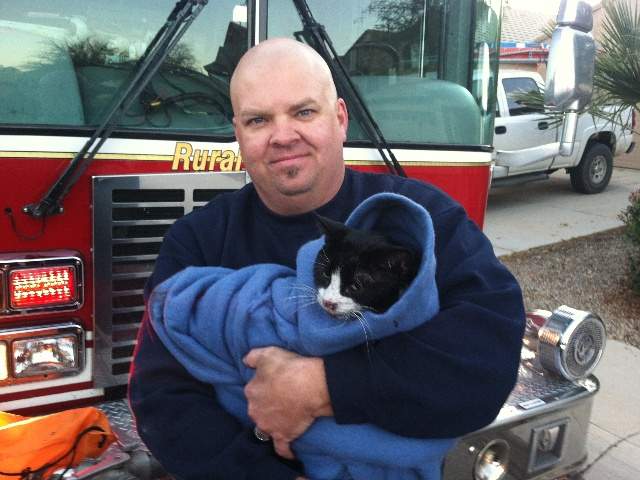 ..
Photos, Rural Metro Fire
.