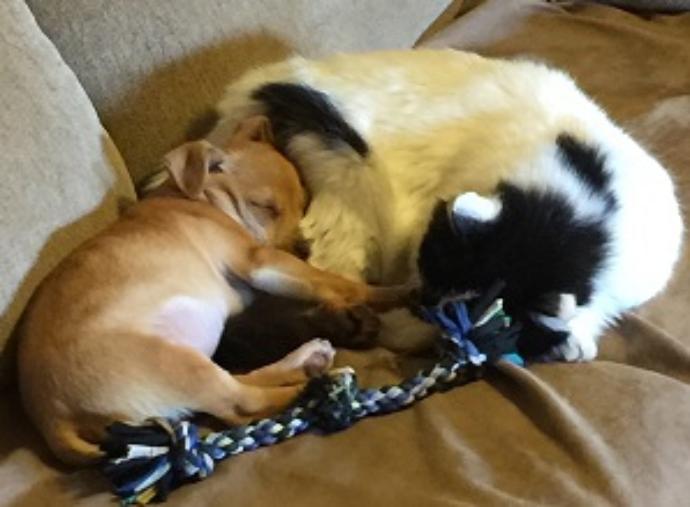 When Star, a rescue puppy, had to undergo emergency surgery, she needed a little extra TLC. Star found that TLC in an unexpected caregiver – Stripe, a cat belonging to Star's foster family.
Star was starved, weighing just four pounds at seven weeks old. She had been thrown from a car into a pile of barbed wire, where she was rescued and brought to the Claiborne Animal Shelter.
Star had parasites and was anemic. The weak puppy had been seriously injured when she was thrown from the car – her stomach had been deeply cut open. Star received emergency surgery to repair her stomach, and her additional medical issues were treated.
Veronica Green and her family of Claiborne County, Tennessee, stepped up to foster the puppy until she is well enough to go on to an adoptive home. Stripe the cat, who is used to living with four dogs, assumed the role of a caring cat. Star and Stripe will cuddle together, play together, and run around the house together. The two bonded immediately, and now Star has the energy to play and keep up with her feline companion.