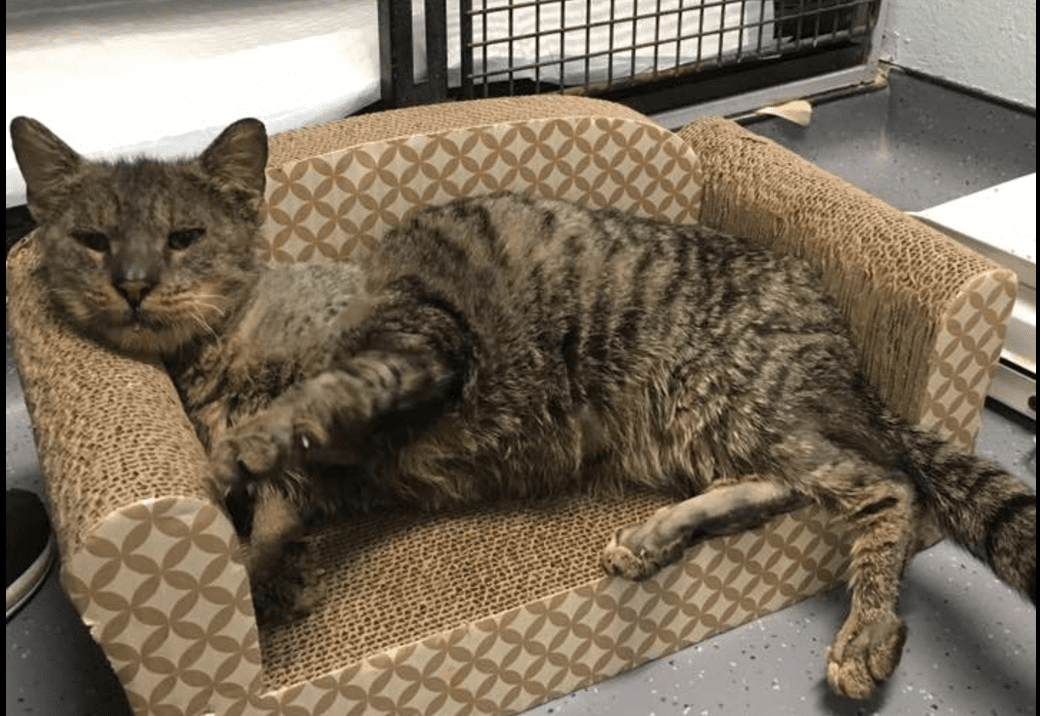 He's gaining weight, growing fur and has his very own couch. He's also developing a little catitude, demanding his food very loudly at meal times.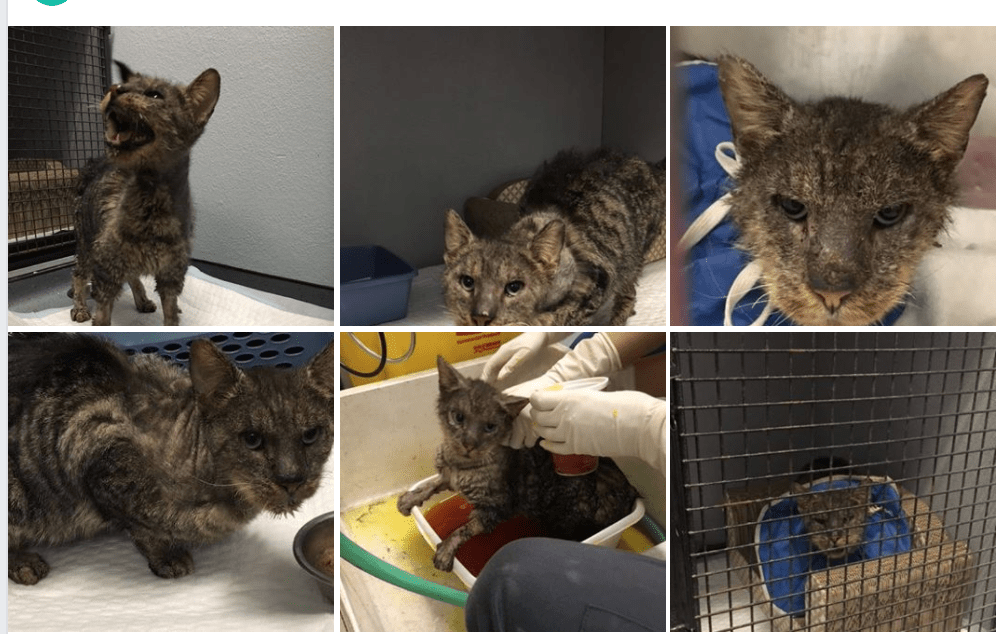 Valentino, the cat no one would touch, has made an amazing recovery. He loves lounging on his couch, and doing some serious scratching as well, as seen in the video from the Pet Doctors of Sherman Oaks and Leave No Paws Behind.
Remember Valentino, the cat with extreme mange and infected eyes rescued by Elaine Seamans and the heroes at Leave No Paws Behind? Well he's loves his chow, and he now weighs 9.8 pounds. Apparently he's making friends and practicing his head butts, and chin rubs.
He had his share of medicinal baths to help with his severe case of  mange. These days, he's feeling a whole lot better and making friends.
"Ok so it's official, VALENTINO clearly loves DVM Michelle Dulake at The Pet Doctors of Sherman Oaks! He is giving her all kinds of lip wondering where she has been
?
?
? He is so cute and we are counting down ( 7) the days until he heads home to our loving and life saving foster mommy!
❤ #GOTEAMVALENTINO"
We love to see the progress he's making. You can see for yourself at No Paws Left Behind.  We'll let you know when he checks out of the cat hospital and goes to his foster home in the Los Angeles area.