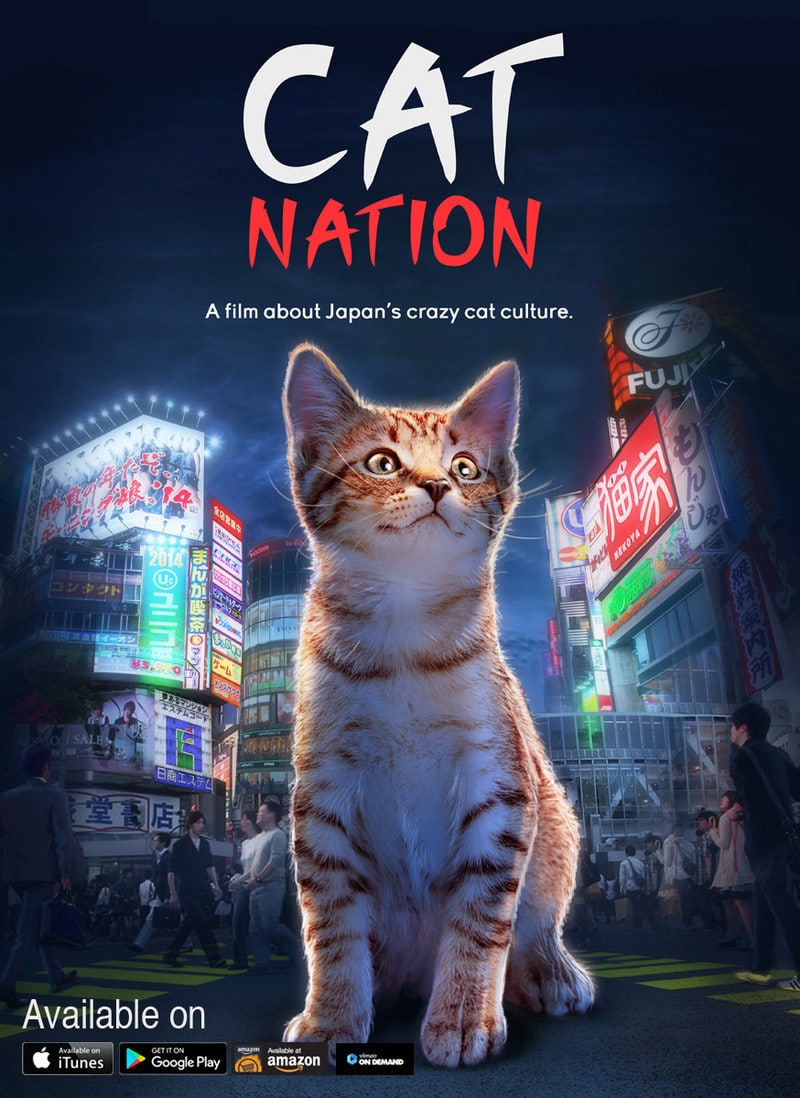 That nation that loves everything "cat," is featured in filmmaker Tim Delmastro's latest entry into the documentary world, Cat Nation: A Film About Japan's Crazy Cat Culture. 
In the press release Tim shared, "While traveling through Japan, everywhere I looked cats were being used in really odd and creative ways."
Enter Britsh YouTube star and Vlogger, Chris Broad, who ventures into the world of cat cafes, cat-scented products, and busy felines during the business day working alongside their human colleagues.
The film, which was funded on Kickstarter in less than 48 hours, offers a peek into this amazing piece of Japanese Culture.
You can rent or buy it on iTunes, Amazon, Google Play, and Vimeo.  Might make for the purrfect date night!