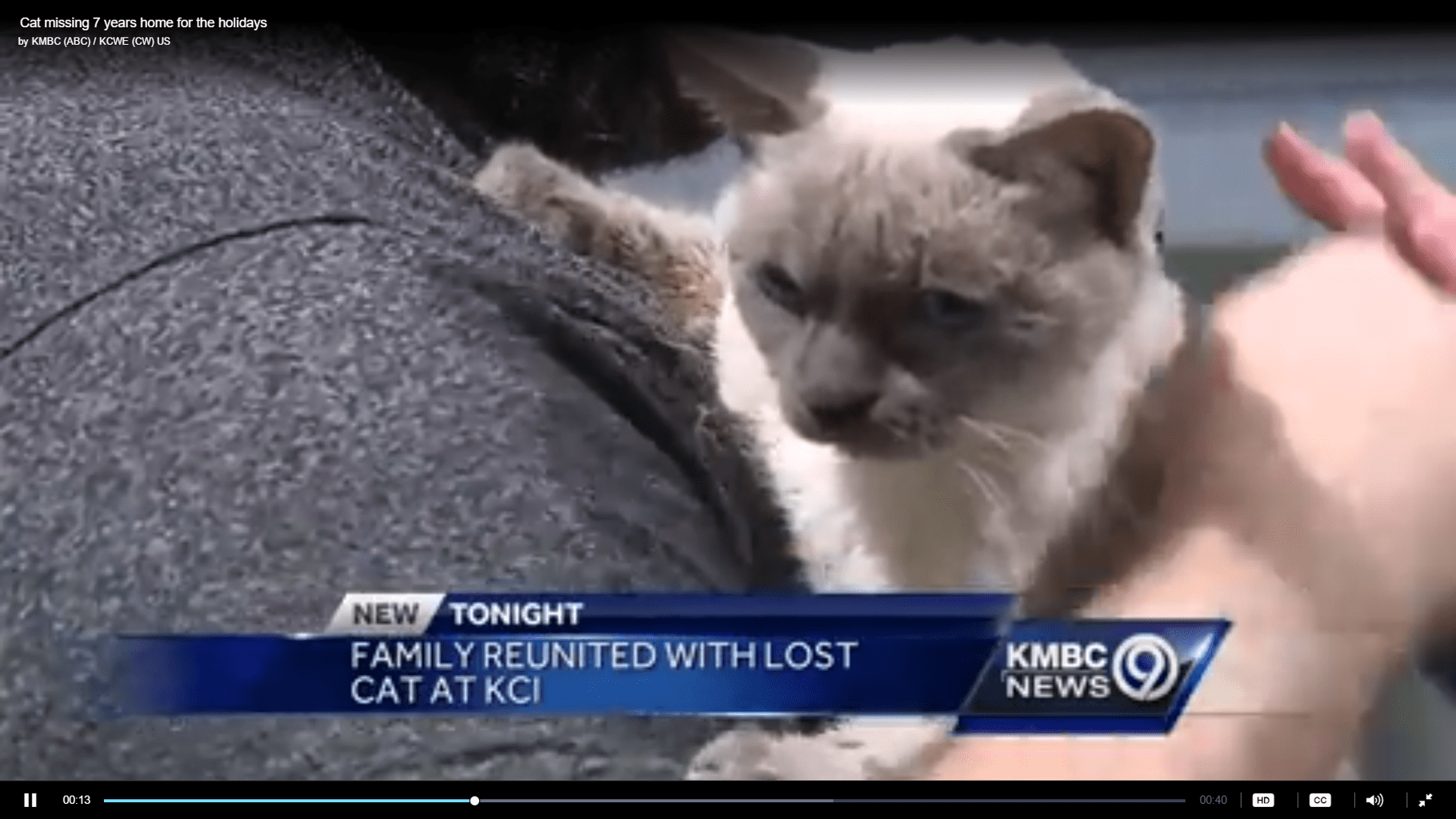 The Roth family was devastated when their Siamese cat, Sky, went missing. They lived in Naples, Florida, at the time, and have since moved. After all, that was seven years ago.
But Sky just turned up at a convenience store. No one knows where she's been all these years, but thanks to her microchip, a rescuer was able to find and contact the Roth family.
Now, Sky is back home once again, just in time for Christmas. The family, who had assumed they would never see Sky again, is calling the event a Christmas miracle. What a truly awesome Christmas gift to receive.