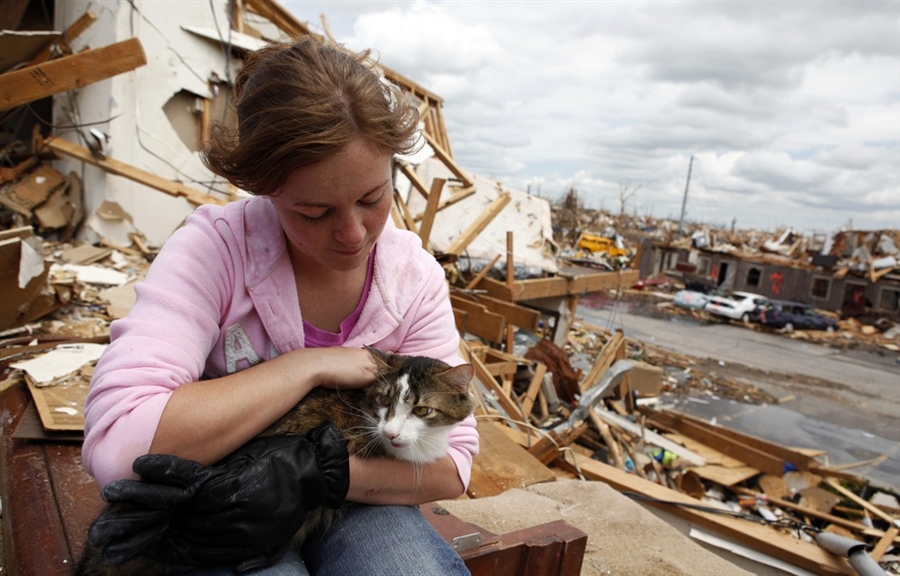 Carrie Clark and her cat Tucker sit reunited in the remains of their destroyed apartment in Joplin, MO yesterday, moments after he was found. 
Carrie said she last saw Tucker moments before Sunday's deadly tornado destroyed her home. He was found in the wreckage of her apartment hiding under a bed frame.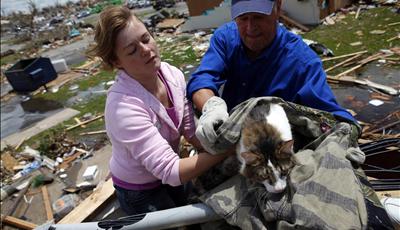 Carrie Clark and Ted Garver remove her cat Tucker from her destroyed apartment.

Photos Eric Thayer / Reuters