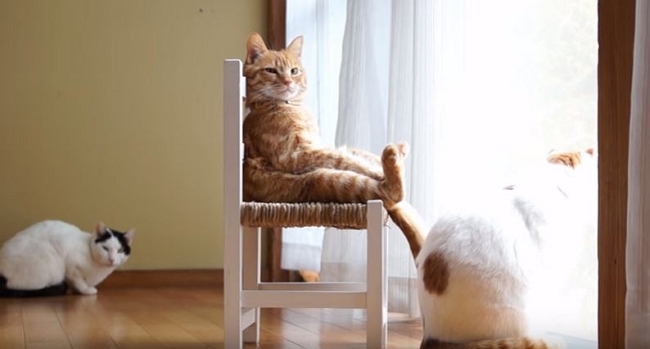 Consider this the perfect exercise in relaxation. A zen experience. At least for this cat who is nonplussed with anything and appears perfectly content as he sits in his chair watching the world go by.
Yes, possibly this could be called as easily as Cat in Chair as Still Life Study or Still Life in a Study.  Or at a Window.
A cat's life, indeed. Any one of us could take a lesson from this master.