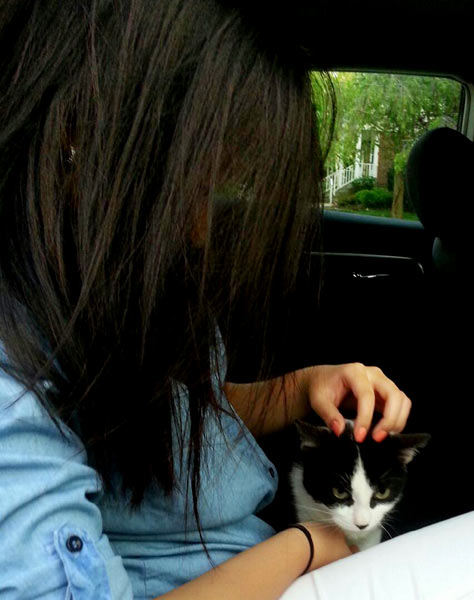 The cat at the center of the incident where firefighters had to rescue a cop stuck up a tree is finally back home.
The story of an NYPD officer rescued by firefighters on Monday after he became  stuck up a tree like the cat he had tried to rescue spread widely and brought chuckles from readers worldwide.  On Monday, Officer Dane Natto and his partner responded to a frantic call about a cat up a tree near Public school 213 in Bayside, Queens. As the partner and a group of elementary school children watched from below, Officer Natto climbed higher and higher, and away from the trunk of the tree, following the frightened cat.  The officer eventually found himself stuck in a precarious position and his partner called the fire department for help.
Aside from the frightened cat, everyone at the scene could see the humor in the situation, including the treed officer, who waved to the children below. According to a story in the Post, one eyewitness said the firefighters didn't make the rescue right away. "They all gathered around and laughed at him. They took their time just crowding around. It seemed the officer was enjoying himself," the eyewitness said.
Firefighters used a ladder to climb up and rescue the cat, then Officer Natto climbed down the ladder to the ground.
Oakland Gardens resident Vivian Yun saw her black and white cat Luna on Sunday night but couldn't find him on Monday.  After receiving calls from friends and relatives about the incident with the cat up a tree, Vivian realized that Luna was the cat at the center of the reports.  "I saw the reports in the news and thought, 'That is definitely my cat,'" Ms. Yun said in a Times Ledger article. "I had been looking since Sunday and was thinking maybe somebody took him home."
It took two days to pin down Luna's whereabouts. Vivian Yun spent all day Tuesday and Wednesday visiting area firehouses looking for help, but no one seemed to know where the cat had been taken.  Finally, on Wednesday evening, staff at the 111th Precinct in Bayside sent her to North shore Animal Hospital, also in Bayside. Luna was there, and was reunited with his worried petmom.
"He's a really friendly cat," Vivian is quoted saying in the Times Ledger. "I was surprised no one had tried to take him home."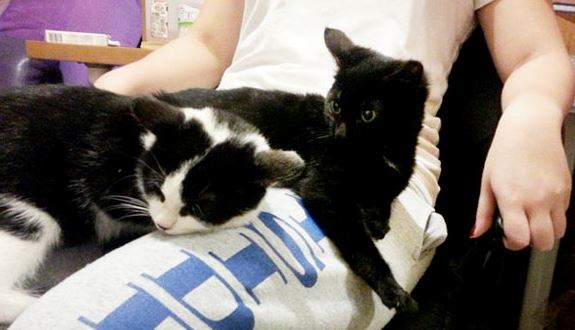 .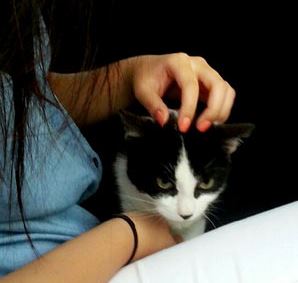 .
.
.
.
.
.
.
.
.
.
.
.
.
.
.
.