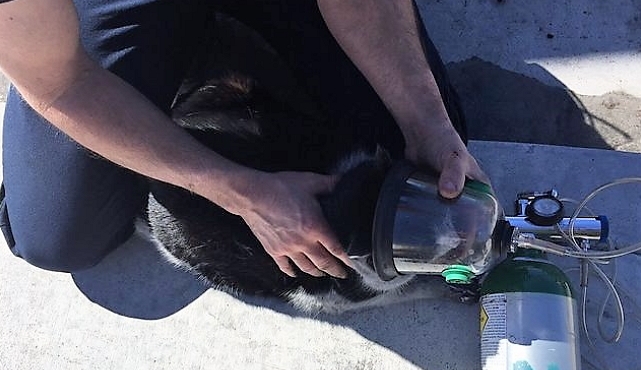 North Las Vegas Firefighters reported to a fire at a single story family home after numerous calls to 911.  A neighbor who had spotted the smoke and called it in after knocking on the door told the responders he thought the family had a dog.
In searching the house, rescuers brought out a cat that appeared to be lifeless.  They hooked it up to oxygen and started CPR.
"I didn't really see it move after that," the neighbor, Calvin Lynch told KTNV. "It actually kind of shook me, so I turned the other way. I just thought it was awesome that they were able to bring it back to life."
The cat is reported to be in good condition.